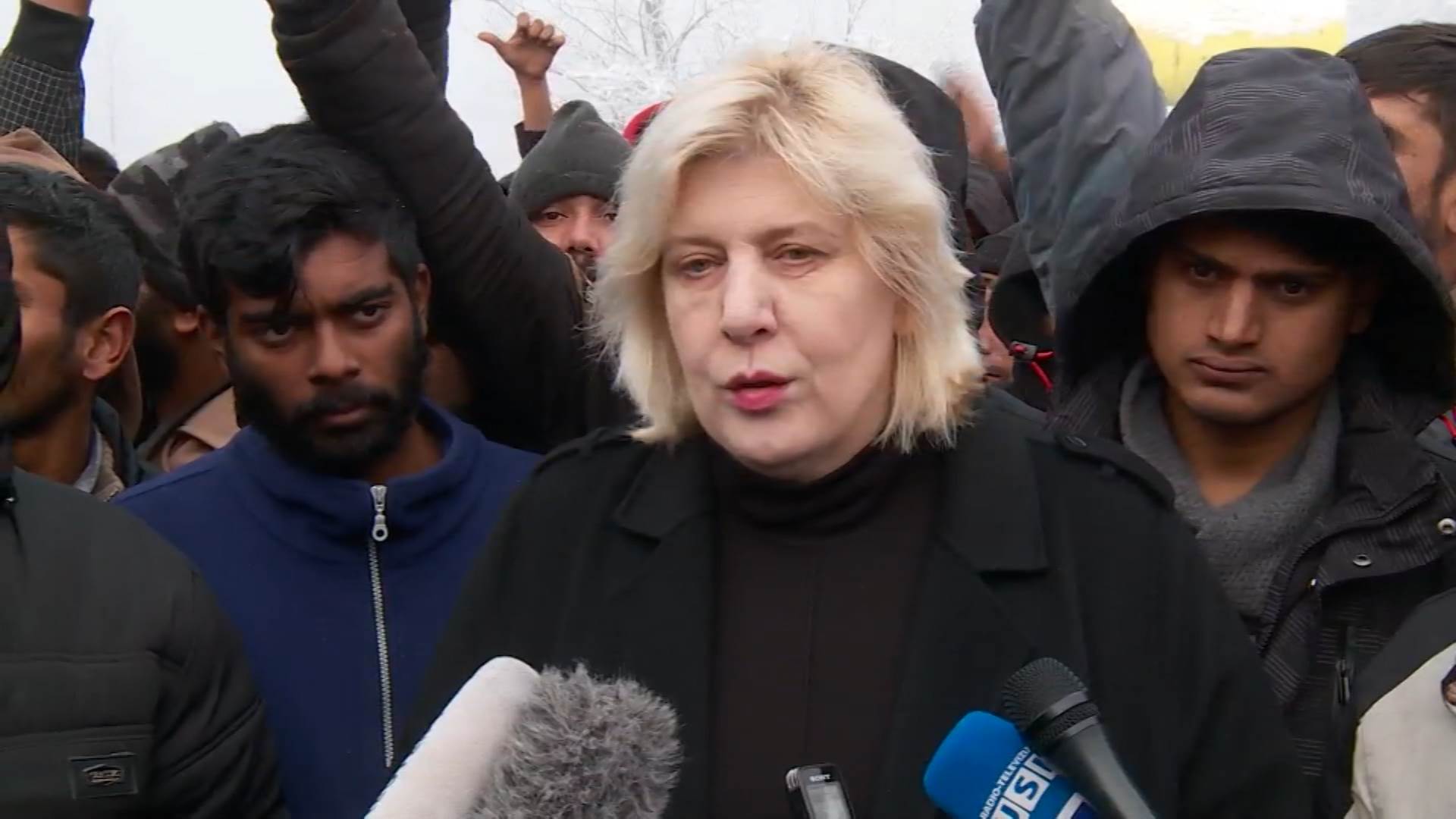 The Council of Europe's Commissioner for Human Rights, Dunja Mijatović, visited the Vučjak migrant camp near Bihać this morning and said that the situation in this makeshift migrant camp is unacceptable and that it should be closed as soon as possible.
"The situation at this camp is completely unacceptable and shameful. I cannot believe that something like this was allowed to be created in Bosnia and Herzegovina at all, taking into account our own past and everything we went through as refugees. This improvised camp must be closed as soon as is possible. These people urgently must be provided with humane living conditions and I will insist on that during later meetings with political leaders", Mijatović said.
She warned that these people must be provided with a warm place to stay, where they will get a meal and where they will have an opportunity for their applications to be properly processed.
The difficult situation has been additionally aggravated by low temperatures and the first snow, confirmed Selam Midžić from the Red Cross of the City of Bihać.
"What we have been afraid of is happening right now. The first snow caused the tents to leak and collapse, not to mention that these people couldn't get warm in these low temperatures. There are currently about 500 people in the camp, as some of them decided to go to town last night due to impossible conditions. I really hope that a solution would be found soon and that these people would be moved to a more adequate location", Midžić said.
Commissioner Mijatović is staying in BiH where she will also visit the Bira and Sedra migrant centers in Bihać and Cazin, as well as the Ušivak migrant center near Sarajevo.
Mijatović plans to hold meetings with representatives of state and cantonal authorities, as well as international organizations and non-governmental organizations dealing with the migration issue./ibna