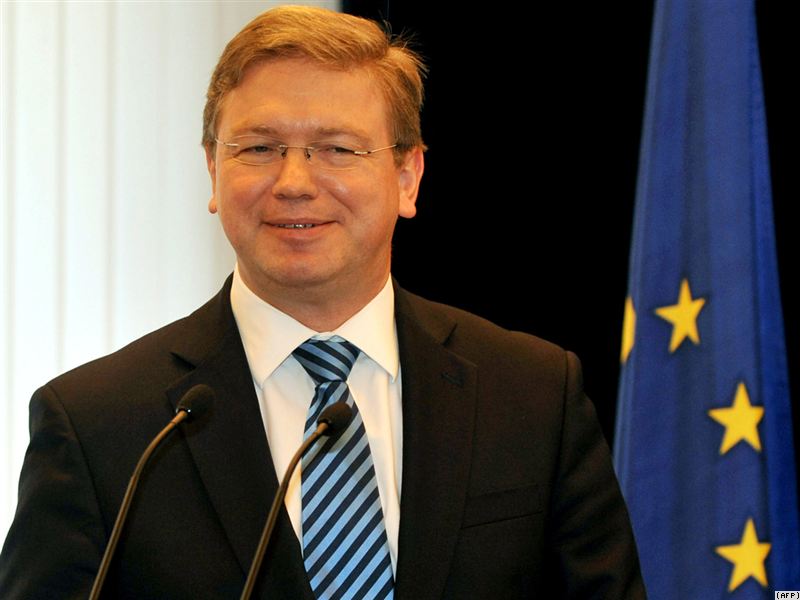 Skopje, July 24, 2013
Euro Commissioner for Enlargement Stefan Fule said that during this period, FYR Macedonia must be focused in the implementation of March 1 agreement to improve the freedom of speech and neighboring relations.
Fule said this during the meeting with the Foreign Minister of FYROM, Nikola Popovski and Minister of Integration, Fatmir Besimi during their stay in Brussels.
"The implementation of the March 1 agreement is crucial and I'm sorry for the resignation of the chairman of the enquiry committee which will unravel the events of December 24. I've been informed that there's been progress in this process. The recommendations should be accepted, because they secure a successful political agenda", said Fule.
Fule said that the solution to the name dispute must be made as soon as possible. The Euro Commissioner was the intermediary of the March 1 agreement reached in Skopje between majority and opposition and through this agreement, the opposition decided to participate in the local government elections.
This agreement imposed the unraveling of the events of December 24 last year in the parliament of FYROM, where opposition MPs and journalists were taken out and after this, the majority approved without any debates the 2013 budget. This followed a boycott of parliament by opposition, which demanded for enquiries to be made over the violence used against its MPs. /ibna/