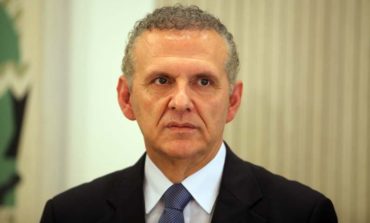 Presidential Commissioner for Humanitarian Issues and Overseas Cypriots, Fotis Fotiou, has called on Turkey to contribute in a constructive way to the solution of the humanitarian issue of missing persons in Cyprus.
He said that Turkey needs to make concrete steps towards this end such as to grand permission for access to the archives of the Turkish army where useful information can be found about missing persons.
According to a press release issued on Monday by the PIO, Fotiou met with the President and members of the American Hellenic Institute whom he briefed on issues related to missing persons. They also discussed diaspora problems and Fotiou expressed his gratitude for the important work AHI is doing to promote the interests of Cyprus.
Fotiou told the delegation that efforts are underway in the US with regard to the issue and asked AHI to provide assistance to this end through various contacts in decision-making centres with the aim to raise awareness and exert pressure on the US Government.
Larigakis, the Head of AHI said that the Institute will do its utmost to assist the struggles of the Cyprus people justification.  He said that a solution must be found to the issue of the missing persons and announced that AHI will facilitate a visit by members of the American Congress to Cyprus.
Cyprus has been divided since 1974, when Turkish troops invaded and occupied 37% of its territory. Since then, the fate of hundreds of people remains unknown. A Committee on Missing Persons (CMP) was established, upon agreement between the leaders of the island's two communities, with the scope of exhuming, identifying and returning the remains of missing persons to their relatives./IBNA
Source: Cyprus News Agency