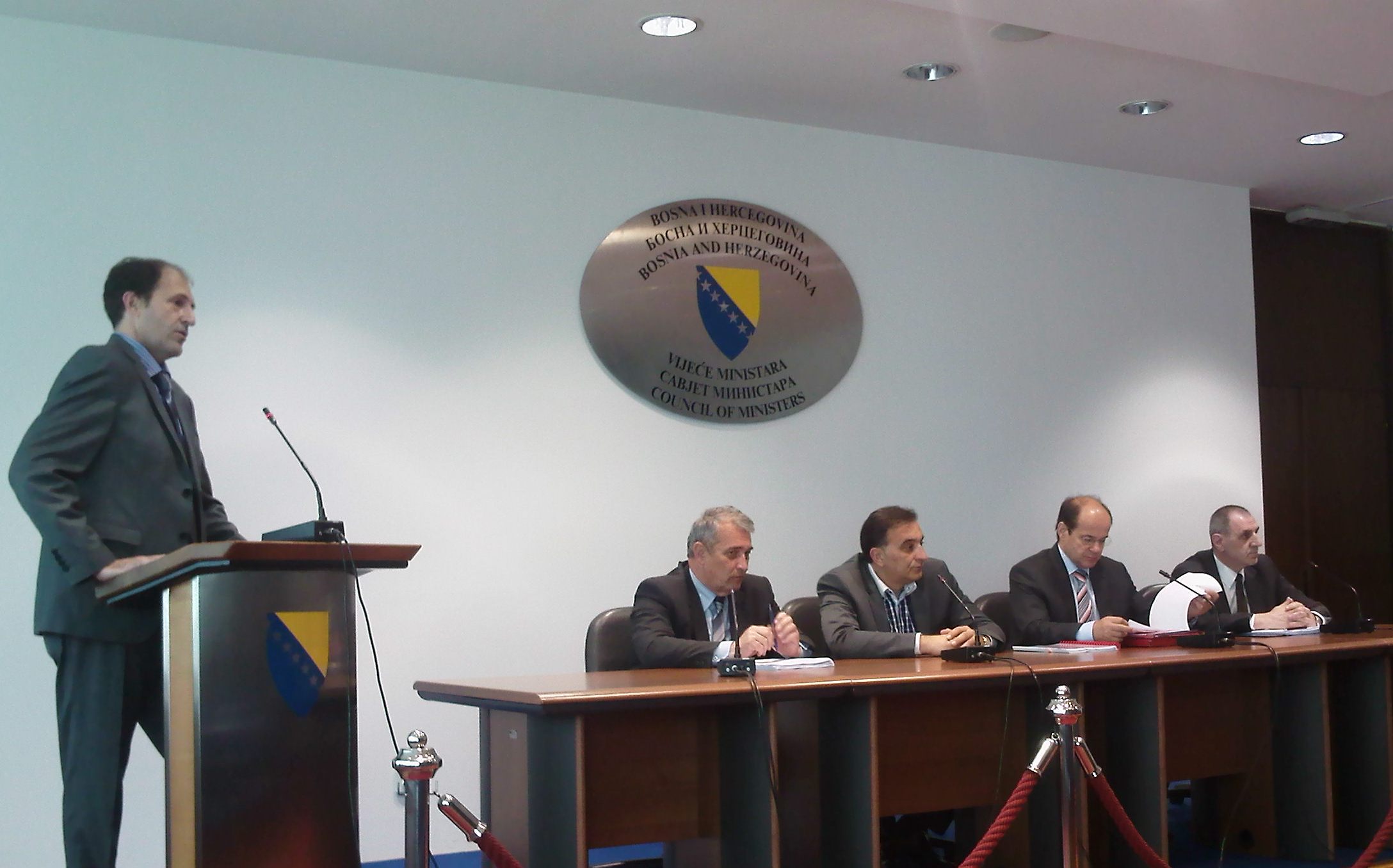 By Nevena Šarenac – Sarajevo
In Sarajevo today a meeting of the Commission for Refugees and Displaced Peoples of BiH was held, in which the implementation of the project by municipalities for OPEC and the Saudi Development Fund was considered.
It was assessed that in total, through two funds, around 1.291 residential buildings could be implemented.
The President of the Commission Adil Osmanović said that in the next 15 days they could expect for two entity ministers to begin with the implementation of this project.
"For a long time already, we are considering this issue and today we have reached a precise agreement on exactly regarding how much in each municipality will work on residential buildings and the date when implementation should begin'', said Osmanović to journalists after the meeting.
Members of the commission spoke of the ways in which to pool resources for 2013.
"Given the fact that in 2012, with the exception of the Ministry for Human Rights and Refugees, in the Fund for Refugees no one provided their financial resources, in 2013 the Ministry for Refugees and Displaced Peoples of the FBIH expressed readiness to pool their financial resources for the value of 1.200.000 KM. The RS government has not expressed willingness to pool their resources in 2013 when it comes to the Fund for Return. We expect a response from the relevant institutions from Brčko Distict to participate as well. We have a notice for around 650.000 KM. They have expressed reservation to expect that the entity ministry and the state ministry would participate in this merger'', specified Osmanović.
Speaking on the implementation of a regional housing program, Minister for Human Rights and Refugees of BIH Damir Ljubić said that the public call would soon end.
"We have approximately something more than 4.000 entries. We are making great efforts to accelerate the implementation of these funds and with the most important donors with the Development Bank of the Council of Europe. If we succeed in the realization of these projects from the creditors, and from the Saudi Fund and from OPEC, we have one more mild announcement in order to provide additional resources so that in the future we could continue to work on return and finding durable solutions for displaced persons and refugees'', said Ljubić.
Member of the Commission Mustafa Alikadić said that the OPEC and Saudi Development Fund projects are about the loans that ensure the state of BiH and its entities. The worth of these projects is around 34 million KM.
"Today's decision by the commission was provided to the project teams in the entities and in the state to step in the realization of these two loans. In this context, further cooperation is continuing with these institutions in a way that the Saudi Development Fun, which announced its second visit on 2 June, says that they could provide additional funds if BiH prepares adequate projects in the amount of around 130 million dollars'', concluded Alikadić.