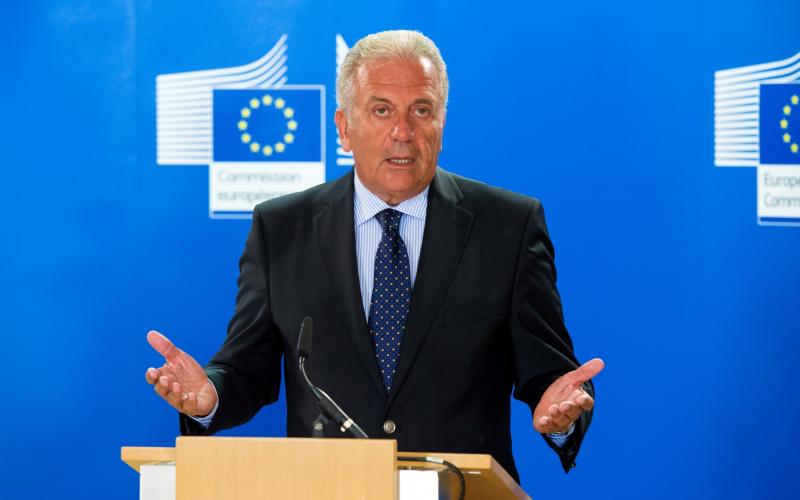 Brussels, March 21, 2016/Independent Balkan News Agency
By George Akovas
54,000 places allocated for resettlement of Syrians from Turkey
Following Friday's agreement between the European Council and Turkey, the Commission is adopting a proposal to amend a Council Decision to relocate people in need for international protection from Italy and Greece. With this amendment, 54,000 places, which were foreseen for relocations, will now be available for the purpose of resettling Syrians from Turkey to the EU. The proposal responds to the need to commit further places for resettlement from Turkey, following Friday's agreement to resettle one Syrian from Turkey for every Syrian readmitted by Turkey after arriving irregularly in the Greek islands.
This "1:1 scheme" aims to quickly replace irregular flows of migrants travelling in dangerous conditions across the Aegean by an orderly and legal resettlement process. Commissioner for Migration, Home Affairs and Citizenship, Dimitris Avramopoulos said: "With the agreement reached with Turkey on Friday, we are offering asylum seekers a credible alternative to putting their lives at risk on dangerous sea routes. Member States now need to honour their commitments and ensure an orderly, well managed and safe arrival and admission to Europe for persons in need of international protection in Turkey". 
In order for the scheme to function, Member States must make a sufficient number of resettlement places available, within the framework of their existing commitments. Today's proposal would amend the relocation decision to make it possible for Member States to meet their humanitarian commitments by admitting Syrians to their territories directly from Turkey. The number of resettled Syrians would be deducted from Member States' relocation quotas.