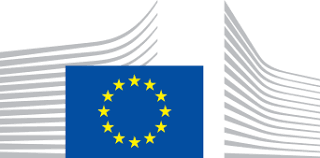 The Commission calls on Greece to fully comply with the EU Court of Justice ruling on 23 April 2015. In this ruling, the Court found that Greece had breached its obligations under the Nitrates Directive, by failing to establish sufficient vulnerable zones as well as action programmes for those zones.
Despite some progress made since the ruling, Greece has still not established any action programmes for the newly designated vulnerable zones. As such, they cannot fulfill the objectives, for which they have been designated, i.e. to protect water bodies from pollution caused by nitrates. As two years have passed since the ruling, the Commission is now sending a letter of formal notice to Greece before referring the case back to Court and requesting for financial sanctions to be imposed. Greece now has two months to reply.
Plus, the Commission decided today to send a reasoned opinion to Greece for failing to fully implement the Prüm Decisions, which allow Member States to quickly exchange information on DNA, fingerprints and national vehicle registration data and are an important element of the European Agenda on Security.
A letter of formal notice was sent to the Greek authorities in September 2016. Since then, Greece has fully implemented the necessary measures as regards the exchange of information on DNA and fingerprints. However, an evaluation procedure on the exchange of information on vehicle registration has not been completed yet. The Commission requested today that Greece quickly finalises the process to fully comply with its legal obligations. Greece now has two months to reply, after which the Commission may decide to refer the case to the Court of Justice of the EU.
Finally, the European Commission welcomes amendments made by Greece regarding the inheritance tax treatment of bequests to non-profit organisations and for primary residences. As a result, the Commission decided today to close these respective infringement cases…/IBNA