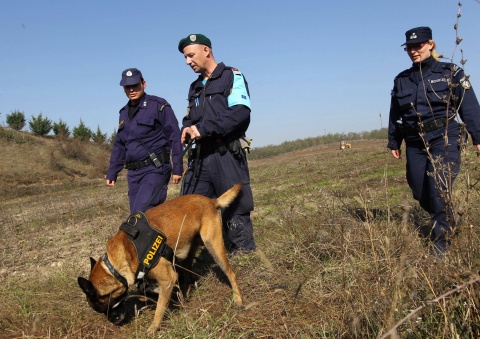 Athens, December 12, 2015/Independent Balkan News Agency
By Olga Mavrou
Next Tuesday, December 15th, the European Union will try to beef up Frontex as a "European border  and coast guards agency" that will be enabled to act independently and without the concerned  country's approval, a development that raises issues of  sovereignty for the members of  Sechengen. The European Commission considers the refugee crisis an urgent reason for the implementation of a new modus operandi for Frontex, which will be renamed and its authority will be expanded Many member states object the idea (and Greece is among them) but Commission puts a lot of pressure. France and Germany back the plan since (because of the number of refugees arriving and managing to enter European Union through the Balkans and Italy) central, northern  and western European countries must deal with  an extraordinary number of refugees and migrants  Up to now, during 2015 more than 1 million people sought asylum n EU.
Brussels essentially  plan to strip national governments of authority over their borders in an emergency and control the European borders, supervise asylum claims, and detain and deport failed asylum seekers.
In theory, the new regime apply to countries in Europe's free-travel Schengen area, which does not include the UK and Ireland, but includes countries such as Norway and Switzerland, though they are not members of the EU. In practice, the regime would apply to the external borders of the Schengen area, so would not greatly affect countries such as Germany that are surrounded by other Schengen nations. The commission's proposals are directed essentially and for the present  at Greece and Italy, the main entry points of migrants.
The Italians and Greeks are not happy  having outsiders on their  borders, but the Commission pressures and threatens with courts and fines, because both countries don't register properly the refugees.  According to Commission Italy has registered only half of the migrants and Italy only 25% of them.
The immigration crisis has placed the survival of the 20-year-old Schengen zone into question. Last week the first wire fences went up between two Schengen states, Austria and Slovenia.
Franco-German demands for a border force neglect the fact that a proper registration in the countries involved (Greece and Italy) would require huge camps for the refugees –camps that might need to support migrants for one or even two years. It would also mean that the migrants and refugees would essentially be "jailed" in the camp, so they wouldn't try to enter EU.
The new proposals would create a separately budgeted, well-equipped standing force of 2,000 border and coastguards that could be deployed within days. "In exceptional circumstances, Frontex should be able to deploy rapid reaction teams to the frontiers on its own initiative and under its own responsibility," said the Franco-German letter. But could anybody imagine  Merckel to let the new  Frontex take up the guard of Germany's frontiers without the consent of German people?