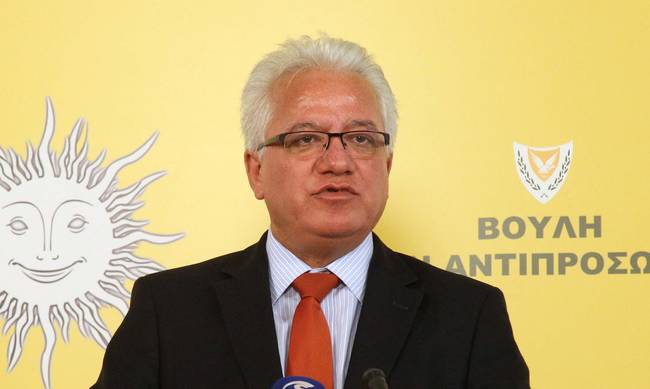 Minister of Justice and Public Order Ionas Nikolaou and the members of the Supreme Court decided at a meeting on Thursday to set up a Commercial Court as part of efforts to modernize the administration of justice in Cyprus and the demand for the island to further develop as a country for commercial services.
In statements to the press following the meeting, the Minister said that the Commercial Court will have jurisdiction to hear cases that are defined as commercial and their claim will go beyond a certain scale.
In particular, he said that commercial matters include, inter alia, claims arising from contracts or disputes between companies, the purchase or sale of goods, the exploitation of oil or gas, the purchase or exchange of shares, intellectual property and insurance affairs.
The Court will have two seats, in Limassol and Nicosia, but as the Minister said, there will be consultations with the Supreme Court. The Commercial Court, according to the Minister, will have a separate structure and will operate outside the District Courts. There will be a `fast track` procedure, which can be completed at first instance up to 18 months, and the time will be similar to the second instance, that is, before the Court of Appeal.
Nikolaou said that the Ministry of Justice has proceeded with the preparation of a bill which will be re-examined after today`s meeting and next week will be submitted for consultation to interested parties such as the Cyprus Bar Association, CIPA and others who have expressed interest in the establishment of a Commercial Court.
The aim is for the bill to be submitted to the House immediately after the summer, so that the discussion is completed in time to allow all preparatory work to take place and the Court to become operational at the beginning of 2018.
He said that in agreement with the Minister of Finance, in the budget of the judiciary power for the year 2018, a number of judges will be included, who will set up and work in the Commercial Court.
The Minister noted that "our country wants to be considered as a place which provides services and that is why we have to create the appropriate conditions and judicial procedures, which will give the opportunity for these cases to be heard before the Court in a short period of time."
In this way, he said, "we will be able to attract additional investments, entrepreneurs and companies interested in registering or operating in Cyprus from abroad."
The Minister also said that there will be a possibility to hear disputes arising from transactions abroad when the parties have agreed that the dispute should be judged on the basis of Cypriot law and by the Commercial Court of Cyprus.
Referring to the number of commercial cases, with claims that amount to more than 2 million euro and which are registered in the District Courts, the Minister said that are 342 such cases in 2015 and 273 in 2016./IBNA
Source: Cyprus News Agency