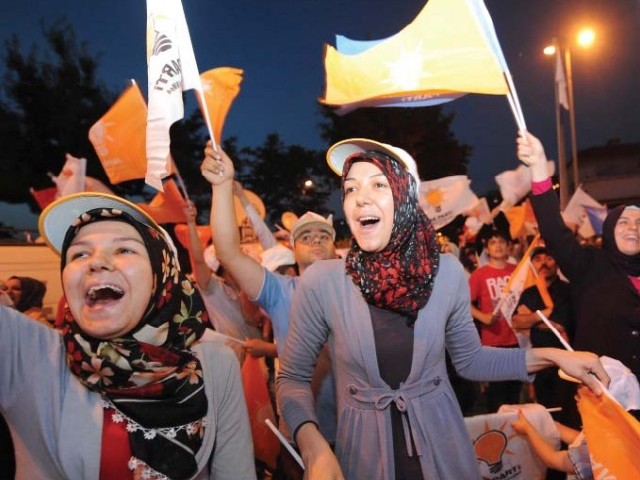 By Manolis Kostidis – Ankara
"The truth is that the AKP has maintained its forces in spite of the problems in recent months. The conspiracy theory developed by the Erdogan government played a role in this", said the political analyst of the newspaper Bugün, Nazlı Ilıcak.
"I am one of the people who were accusing the government these past few weeks. However, I must say that the big winner of the election is Recep Tayyip Erdogan . That is clear. We are talking about a failure of the opposition parties for not exploiting the opportunity. What else should have happened in order for the AKP to lose votes", says the columnist for Milliyet,  Aslı Aydıntaşbaş.
These elections can be seen as a big failure of the CHP, which apart from Istanbul and Ankara has not increased its percentages anywhere else. There is already speculation in the main opposition party .
In Ankara there are already rumors that Erdogan, with this result, is likely to want to run for President this August and lead the country to early elections along with the presidential elections.
The prefecture of Constantinople took extraordinary measures in the central Taksim Square and thousands of policemen are guarding the area to prevent any anti-government demonstrations.