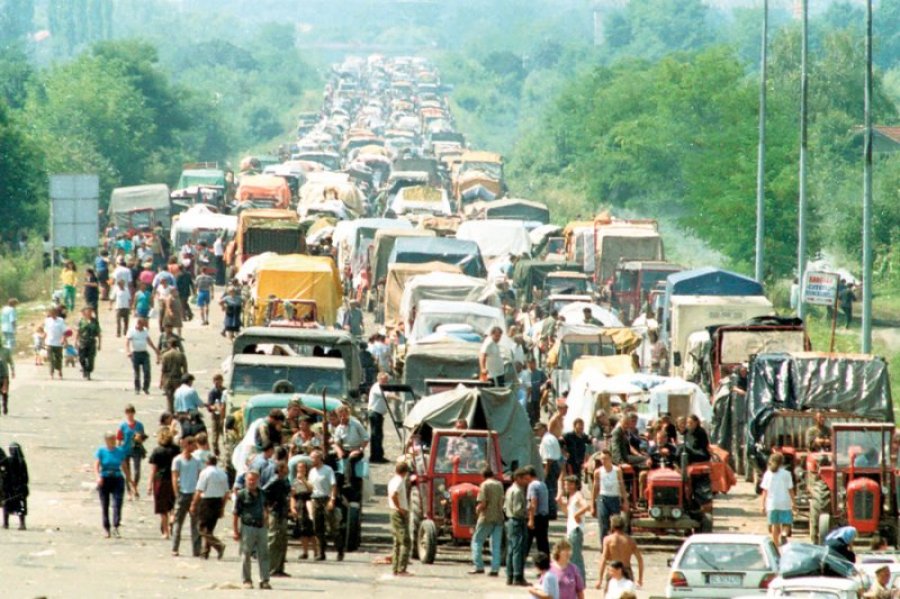 By Milos Mitrovic – Belgrade
Serbian Orthodox Church held commemoration masses today for the victims of Croatian military action "Storm", which was conducted from August 4-7, 1995 resulting in the deportation of more than 200,000 Serbs from Croatia and the killing of some 2,500. Interior Minister Nebojsa Stefanovic said that the tragic day should not be glorified, alluding to ceremonies in Croatia, which celebrates Victory and Homeland Thanksgiving Day and the Day of Croatian defenders.
"We do not want to give the lessons, but this is certainly the opportunity to send the message", Stefanovic said after the mass in Belgrade's Saint Mark church. He underlined that the priority for Serbia is to secure as better as possible the living standard for its citizens which have found their new homes in Serbia after operation "Storm".
Miodrag Linta, head of the Coalition of refugees associations appealed to European Union and United States to demand from Croatia to stop celebrating its military operation. "That means to celebrate the deportation of Serbs", Linta added.
"International community should demand (from Croatia) prosecution of those responsible for the crimes against Serbs once and for all as well as resolving missing persons issue, our ownership rights, our vested rights and (Croatia) to provide the sustainable return of deported Serbs", Linta said adding, however, that Croatia lacks political will for resolving this "fundamental" issues.
Considering legal proceedings for the war crimes in Croatia, Linta put an emphasize on persisting "double standards" specifying that verdicts have been more strict for Serbs than for the Croats. With regard to "Storm" action, only one person has been sentenced,  Coalition of refugees associations recalled.
In 2012 International Criminal Tribunal for the former Yugoslavia found that Croatian military generals – Ante Gotovina and Mladen Markac were not guilty for war crimes against Serbs during the "Storm" action.
By first degree verdict in 2011 general Gotovina was sentenced to 24 years of imprisonment for "committing war crimes and crimes against humanity, including murder, deportation, persecution and inhuman acts"; Markac was sentenced to 18 years in jail for war crimes, including murder, persecution and plunder.
Serbia is the first country in Europe regarding the number of refugees and internally displaced persons and among world's top five countries with long standing refugee crisis, Commissariat for refugees recalled.