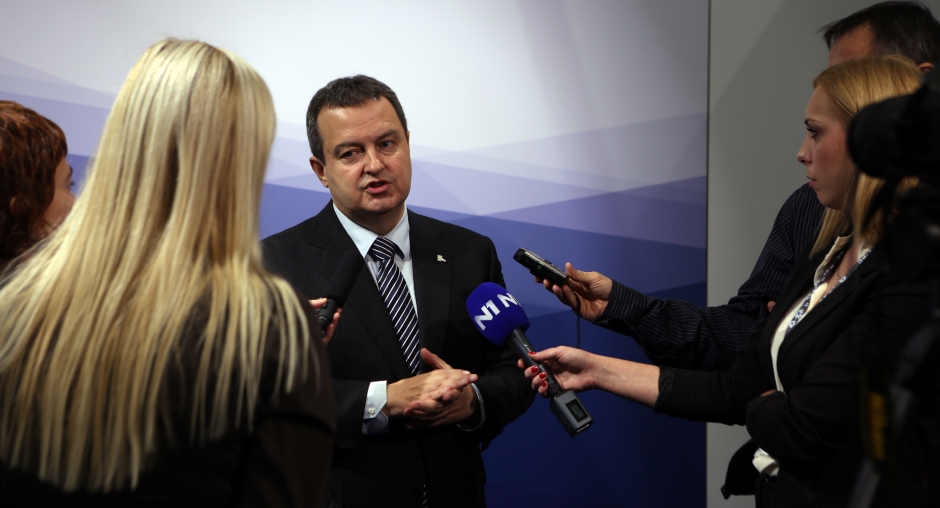 Serbia's strategic orientation is for EU integration as well as for dialogue, peace and reconciliation, which should contribute to regional stability.
First Deputy Prime Minister and Minister of Foreign Affairs Ivica Dacic said this on Tuesday at the informal OSCE Ministerial Meeting in Mauerbach, the Serbian government announced.
Dacic "warned that despite the urgent need for unification and joint engagement, there is still growing distrust and a lack of dialogue among the participating countries," and "pointed out that methods used by terrorists are taking more and more victims, while prevention is becoming increasingly difficult".
"The fight against terrorism, including the decisive and unconditional condemnation of terrorist acts in all forms and ways of manifestation, remains at the top of our agenda. With the fight against terrorism, extreme violence and radicalization that leads to it, we all need to work together, opposing racism and xenophobia. The suppression of terrorism and extremism cannot be used as an excuse to spread fear and hatred towards migrants and all minority groups in our societies," Dacic stressed.
He pointed out that the phenomenon of migration, on the other hand, should be considered as a whole and must remain one of the priorities. We believe that the OSCE should apply a comprehensive approach in seeking a comprehensive response to this extremely serious challenge. Serbia, for its part, continues to provide the migrants with the necessary assistance.
"As for cyber security, we remain committed to the ultimate goal – a peaceful and safe cyberspace for everyone," he added.
Dacic also "reiterated commitment to the dialogue with Pristina under the auspices of the EU and the implementation of all previously reached agreements, and in particular the establishment of the Community of Serb Municipalities, for which we have been waiting for a long time."
"We believe that an open and honest dialogue is the only way to improve the everyday life of people living in Kosovo and Metohija," he concluded, according to a statement posted on the government's website./IBNA
Source: B92
Photo: osce.org