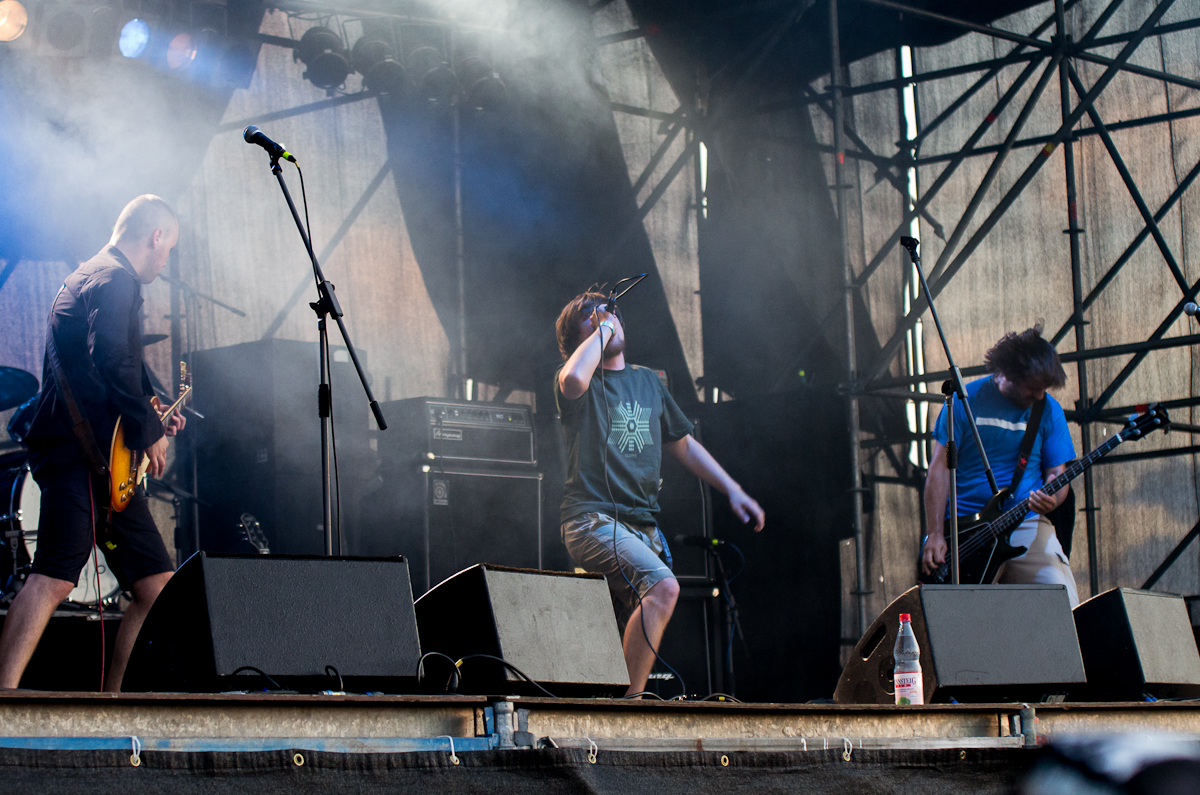 By Natasa Radic – Zagreb
Just like in the best days of live music and BBC radio sessions, Croatian Radio is hosting a musical event on June 1st when Cojones from Zagreb, a rising stars of the rock and roll scene in Croatia will play for the audience just like in good old times.
Cojones have already two studio albums and they play all over Europe. A few weeks ago they had a very successful concert in Zagreb and now they will make history on Croatia radio waves by performing in the studio of the national radio.
The band's manager Tomislav Vucetic, a sucessful musician himself and the pioneer of the alternative music in the 90s says that he has incidentally discovered Cojones on one of their concerts a few years ago.
-I was enchanted by their performance and songs they played. The songs' choruses were still in my ears for days and you almost had to wear Schanz collar after the concert because the neck has suffered so mucu from contiuous headbanging – says Tomislav Vucetic. This is when he realized that there is the entire stoner rock scene in Croatia that has not been discovered yet and that most of the bands have had a successful international career and were playing in different European towns. This is now becoming more recognized in Croatia, too and the new wave of stoner rock music is slowly but surely making progress, representing an alternative to the folk and pop music. The Cojones are Bojan – vocals and guitar, Nenad on the other guitar, Gordan on a base guitar and Miro on drums. They had 5 big tours in Europe and by the end of the year they plan to have a dozen of concerts in the region. In August Cojones are playing on two stoner rock festivals in Austria.
-They make a progressive, new music, but at the same time they are totally retro. That is the kind of music that takes you in a moment, first you can barely move because of its heavy burden and in a minute you reach the state of euphoria – says Vucetic.
The Croatian audience will hear their music exclusive and live on Saturday, when they switch on their radios.