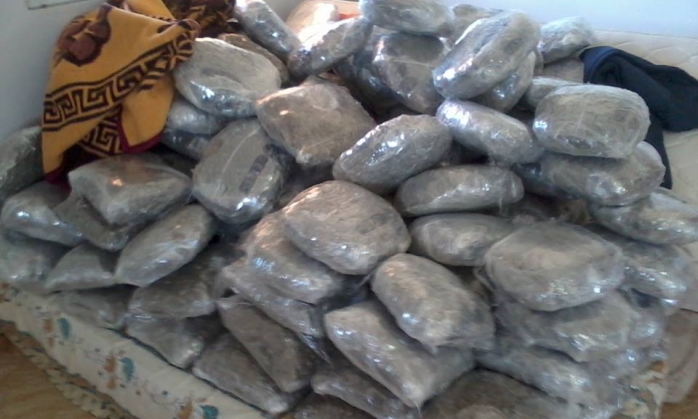 Tirana, June 13, 2014/Independent Balkan News Agency
Prosecution for Serious Crimes in Albania has managed to discover a criminal ring involved in the traffic of heavy narcotic substances coming from Latin America destined for European Union countries. The operation carried out in the past few hours has led to the arrest of six people in Albania and Kosovo. Meanwhile, a person considered to be key to this criminal group, has been declared wanted.
The drug ring was involved in the sale and purchase in the black domestic and international market of heavy drugs such as heroin and cocaine.
Based on the conclusions of the investigation, several Albanian citizens living in Kurbin, Tirana, etc., have collaborated with people inside and outside Albania for the traffic of cocaine coming from Latin American countries, arriving to Kosovo and Albania and then destined for the European Union member countries.
Prosecution for Serious Crimes in collaboration with State Police, has intervened yesterday in order to seize the narcotic substance and arrest the people involved in it.
At the border crossing point of Morina, R. Hysolli was found and seized 7 kg of cocaine (photo). Meanwhile, in Mamurras, Albania, at the home of K. Cela, police seized 15 kg of heroine, over 100 kg of cannabis sativa, 12 fire arms of different calibers, revolvers, machine guns, sniper guns and an amount of military ammunition. The owner of this arsenal was arrested. He was also seized equipment used for strong drugs and over 200 kg of arsenic serving as a precursor for the cocaine. Police also seized several cars, 143 thousand Euros and several objects of value at the home of the arrested person.
In Kosovo, police seized from this criminal group 18 kg of cocaine and a laboratory for the production, mixing and the packaging of the substance. Kosovar authorities arrested four people, among which was also the Albanian citizen, V. Tufina, arrested on the account of the Prosecution of Serious Crimes of Albania.
Authorities say that the Albanian citizen, initialed G.C, who could not be caught, is considered as a key person in this criminal group. /ibna/