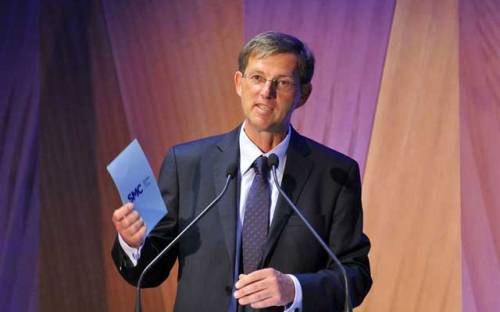 Review Hari Stefanatos
Leader of the SMC party, Miro Cerar, who won July 13 general elections in Slovenia has invited all parties who made it into parliament to talks in order to form a new coalition government.
The only party that was not invited as was Cerar's electoral statements that were confirmed after his election, is the second placed "Democrats" party "SDS", because according with the leader of the SMC the SDS"undermined the rule of law" with their statements on the Slovenian judiciary following the conviction of its leader Janez Janša.
At the same time the soon to be main opposition party expressed their disinterest in forging a coalition  with SMC, accusing them for a lack of clear programme.
In any case the coalition talks with the rest of the political forces are to be held from Thursday to Saturday and will be private. So far it is not clear as to which parties will accept the invitation, but Cerar has expressed his intention to form a "rainbow" coalition, albeit not at the expense of firmness in its policies.
Pundits believe that the DeSUS (10.2%), NSi (5.59%), SD (5.98) and ZaAB (4.38%) are the most likely coalition partners, and they have all indicated they were willing to engage in talks.
The United Left is seen as incompatible with the SMC, though it said today it would hold talks with the election winner.
(Source: Sloveniatimes)