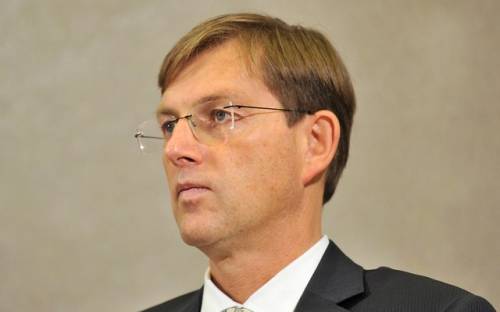 Review Hari Stefanatos
Coalition talks in Slovenia are set to begin in the coming days after the final official results are made known. Miro Cerar, leader of the SMC and the winner of July 13 general elections is waiting for the count of the mail-in vote from abroad, which is expected to announced no later than Tuesday, to initiate talks with other parties in search of a viable coalition.
The main reason for the wait is the suspense around whether the People's Part (SLS) will make it to Parliament or not. At the moment it appears that it is narrowly missing the 4% parliamentary threshold. That is a big blow for a party that has been present in all parliaments since the country's independence.
Cerar has made it known that he wants a broad coalition in which all parties could potential be part of, excluding only the Democrats (SDS), but he also stressed the importance for the coalition to be built on a solid platform-wise base.
Cerar expects the outlines of the new coalition to be clear by the time the new parliament is inaugurated at its maiden session, expectedly on August 1.
President Borut Pahor plans to conduct consultations with deputy factions on the prime minister-designate in roughly a week after the maiden session.
(Source Sloveniatimes)