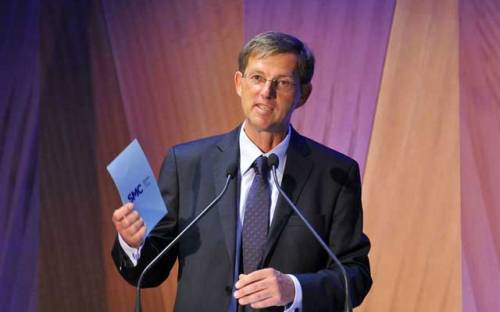 Review Hari Stefanatos
Coalition talks in Slovenia, headed by Miro Cerar winner of July 13 general elections, take a decisive turn today (Tuesday) as the parties review the draft coalition agreement, after the preliminary talks held on Thursday and Friday.
Cerar's SMC party forwarded on Monday night an early version of the document that will be the basis of the final coalition agreement. The document was forwarded to the four coalition parties that take part in the coalition building process, which are the Pensioners' Party (DeSUS), Social Democrats (SD), New Slovenia (NSi) and the Alliance of Alenka Bratušek (ZaAB).
SMC having secured 36 seats in the new Parliament requires 10 more to secure a majority, but its leader Cerar has indicated that he wants to form as wide a coalition as possible.
This means that apart from the DeSUS, which seems the most likely coalition partner, he would have to secure the support of the left-leaning SD and the conservative NSi, which have kept their options open following the election.
The two parties however have different priorities regarding economic policy, with the SD having qualms about privatisations and much will depend on the new government's priorities, according to its leader Dejan Židan. On the other hand the NSi has demanded to include its liberal economic platform on the final deal.
The opposition will be comprised from at least two parties, namely the Democratic Party (SDS) and the United Left (ZL), with the first having been snubbed by Cerar and with the latter having such  a radical socialist programme which makes it incompatible with other parties.
(Source: Sloveniatimes)