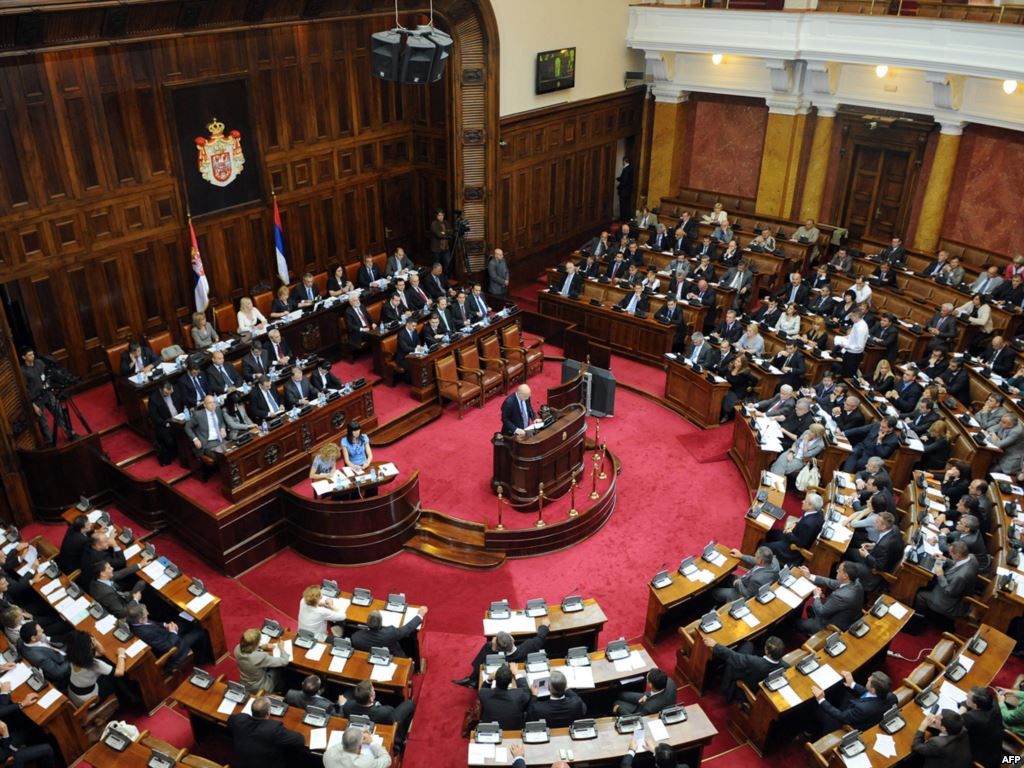 The head of the SNS group in the Serbian Assembly said on Monday this group will vote unanimously for Ana Brnabic to become Serbia's new prime minister.
Aleksandar Martinovic added that the SNS position is that the necessary majority must be provided by the parties that formed the pre-election coalition gathered around it, dubbed "Aleksandar Vucic – Serbia is Winning."
In line with this, he said the SNS expects the SDPS, PUPS, the Movement of Socialists, the People's Peasant Party, and the United Peasant Party to vote in favor of the proposal.
In a statement for Tanjug on Monday, Martinovic recalled that President Aleksandar Vucic – who on Friday nominated Brnabic and on Monday met with representatives of his party – received almost 56 percent in recent presidential elections – "therefore this is about taking a principled position":
"Those who abstain from voting, or who take a stance against Brnabic as candidate for PM, will in fact take a stance against Aleksandar Vucic. The SNS will not let anyone blackmail it, nor do we want to allow a political situation where we depend on anyone."
He advised "other political parties" to "consider carefully" whether they will vote to elect that government, and added that "those who do not vote will have excluded themselves from the coalition with the SNS."
Martinovic also said he expects the Assembly sitting that will debate and vote on a new government to be on the agenda on Wednesday and Thursday next week.
"In that way, Serbia's new government could take the oath of office as soon as (next) Thursday. That means that, if everything goes according to plan, Serbia will get a government within the deadline defined by the Constitution," he said./IBNA
Source: B92