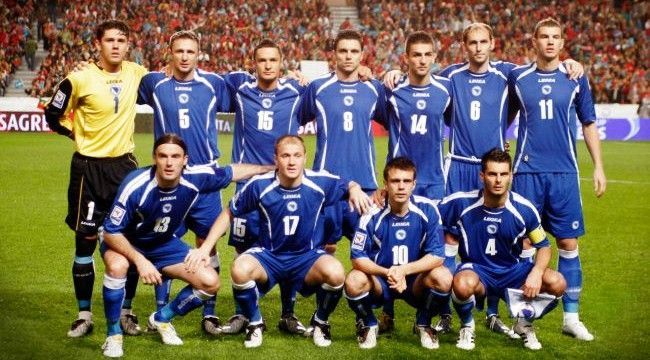 By Mladen Dragojlovic – Banja Luka
BiH Presidency still hasn't met to discuss the country's participation in the US-led coalition against ISIS in Syria and Iraq, and the donation of one ton of weapons for the fighters against this organization, which was demanded from other participants in coalition.
More than month ago, BiH appeared on the list of participants in the coalition, but BiH Presidency didn't even discuss about the participation. It was announced that three members of the Presidency, Zeljko Komsic, Nebojsa Radmanovic and Bakir Izetbegovic, will have a meeting to make a proper decisions and to agree on the weapon donation for the fight against ISIS.
"USA has put us on the list, but our participation must be verified by the Presidency and this hasn't happened. We will have a meeting soon to decide on this and about the weapon donation", Radmanovic had said to the media at the time.
But, probably because of the elections, the Presidency didn't meet on those questions. The next session of the Presidency is scheduled for this week and it is expected that participation in coalition and donation will be on the agenda. On a previous meeting, the presidency had demanded from the Defence ministry to conduct all procedures and to inform members of the Presidency about the feasibility of such a donation.
Deputy Defence minister, Zivko Marjanac, has another idea on the donation issue. As he told the media today, he will suggest to the Presidency to donate half of ton of weapon and another half to be sold to Iraq.
"As the market stands, we are speaking about value of almost EUR 15 million. I think that BiH should take advantage of this situation, because it is not a rich state and can't afford to make such a big donations. Also, this is a chance for the state to earn something", said Marjanac.
He added that BiH has a surplus of weapon and, according to earlier BiH Presidency decisions, unstable ammunition and weapon should be destroyed, with the rest going to market or donations. Marjanac emphasized that he will suggest this to the Presidency members and it is up to them to accept or reject the idea.
After the war BiH has been left with a large amount of weapons. Part of it was in the armies and it was deployed in warehouses, but a bigger amount was hidden by ex soldiers. The state has pardoned anybody who voluntarily returned such weapons and police agencies collected a large amount of it. There is no estimation on how many shotguns, bombs and grenades are still in the hands of citizens.