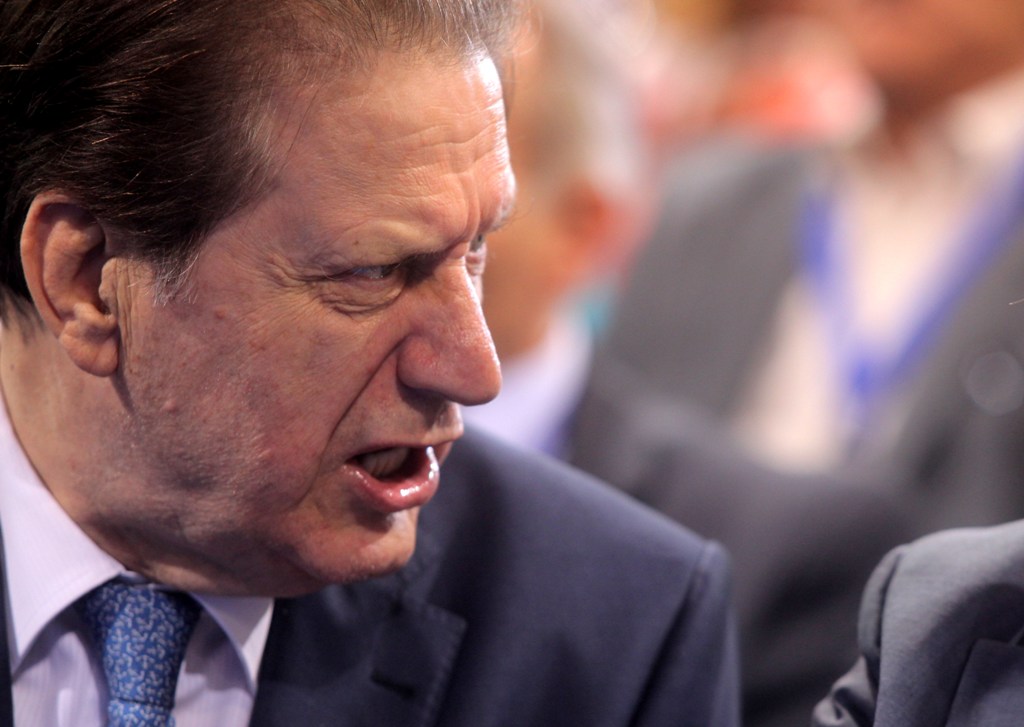 By Lefteris Yallouros – Athens
Greece's coalition government survived two crucial votes in parliament on Sunday as it now turns its attention to all-important talks with its lenders.
MPs passed a unified property tax and a partial lifting of restrictions on home foreclosures.
However, New Democracy suffered an ousting of a member of its parliamentary group in the process as MP Vyron Polydoras – a former minister of the Karamanlis government – was axed by Prime Minister Antonis Samaras for not supporting the legislation.
The coalition's majority has been reduced to just three seats as it has 153 lawmakers in the 300-seat Parliament. Conservative New Democracy has 126 deputies and Socialist PASOK 27.
"At a time when the government is successfully trying to get Greece out of the economic crisis, Mr Polydoras has consciously chosen to oppose these efforts and his party and to identify with the anti-Europeans, the populists, the supporters of the drachma and those who deny the national effort to save the country," the conservative party said in a statement.
The crucial bill passing was a difficult issue for the government as many coalition MPs criticized it for including laws un-connected to its main targets.
Finance Minister Yannis Stournaras and Development Minister Costis Hatzidakis had to make some last-minute adjustments to the legislation to see it through.
A leading minister is quoted in Greek newspaper "Naftemporiki" as saying "153 is a difficult number".
The fact that crunch talks with the troika are coming up for the government, imposing further austerity measures will almost certainly throw the government in crisis if MPs refused to back them in Parliament.
The increasing number of voices in the ranks of socialist PASOK against the party's involvement in the coalition and its leader Evangelos Venizelos being criticized recently by many members of the party is not helping the government's cause or enhancing its prospects.
Prime Minister Antonis Samaras may seek to enforce his government's majority in the House with recruits from opposition parties reports suggest. The right-wing Independent Greeks (ANEL) party crisis may be an opportunity for Samaras to bolster his party's parliamentary group.