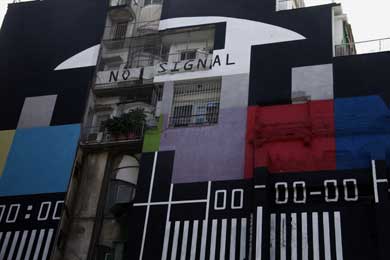 The leaders of the three parties that make up Greece's coalition go into a meeting on Monday – which coincides with the one-year anniversary of their election – in desperate need of a compromise over the future of national broadcaster ERT or they face the possibility of not being able to continue governing.
Prime Minister Antonis Samaras made a bid on Friday night to settle the dispute with coalition partners PASOK and Democratic Left over ERT's sudden closure. He proposed that a cross-party committee be set up next week to begin hiring a skeleton staff so the new broadcaster that will replace ERT can start transmitting some programs.
His proposal, however, was rejected and Samaras may have to come up with a new suggestion this afternoon when he meets with Evangelos Venizelos and Fotis Kouvelis. A Council of State ruling may yet provide a way out for the coalition. It is due to decide on Monday whether to hear an appeal from ERT staff, which could lead to judges ordering the broadcaster to resume service until a final verdict is issued.