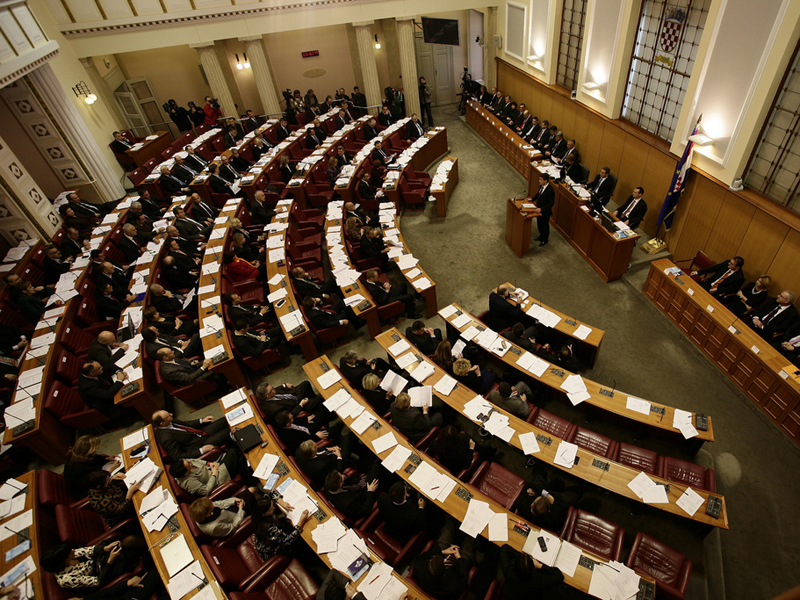 By Natasa Radic – Zagreb
Croatia's parliamentary elections will be held in 2015, but the media have widely speculated about the post-election possibilities. While some of the Croatia media during the summer deal with predictions of the possible winning government of now opposition HDZ, the most attention is shown towards a very realistic scenario of a coalition that could appear on the parliamentary elections called – Third Way for Croatia.
The famous Croatian ophthalmologist, owner of the private clinics Nikica Gabric, founded the National Forum, which has had a series of lectures in the biggest Croatian cities different important topics. It is known that Dr. Gabric is a good friend of the mayor of Zagreb Milan Bandic, who is a former member of the socialdemocrats but now has no party to join. Gabric is a friend of Dragan Primorac, the former HDZ minister of education and the infamous candidate of the presidential elections, who has very high political ambitions. Lately a lot of media have been speculating about the wider coalition that would form Gabric's National Forum and several other parties.
Globus weekly published the story that the minor center parties -IDS, HNS, HSLS – invited Bandic and Gabric to talk about the possibilities of forming a coalition. This coalition would nominate Vesna Pusic, HNS leader and current foreign minister as the future prime minister. Allegedly this is why IDS leader Ivan Jakovcic and Vesna Pusic met in Istria in the past days.
At the recently held Croatia Business Open in Umag Gabric and Jakovcic also met, so it's obvious that a lot of preparation for the coalition is in progress.
If such a coalition would exist, there is no doubt that a certain percentage of the votes would go to them, not to the ruling SDP or opposition HDZ. In any case, it would be interesting to see such a diverse coalition together.
The only politician who spoke after the media stories that appreaed in the press on a possible parliamentary coalition is a parliamentarian, former IDS member Damir Kajin, who argued that there is no chance for such a coalition. Kajin has a longtime animosity toward Jakovcic, so that his criticism is clear.
-Such a coalition would be interesting, it might be wise to vote for them. I have a feeling that the citizens are fed up with parties that are present for so many years in our political life – said Ivana Dadic, a student from Zadar.