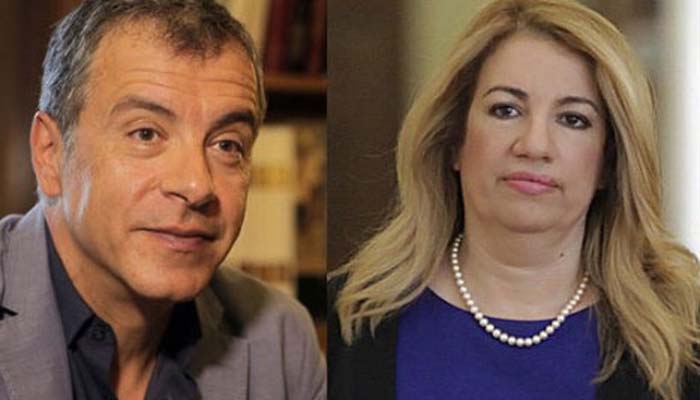 Athens, September 5, 2016/Independent Balkan News Agency
By Spiros Sideris
The Head of The River Stavros Theodorakis chose to torpedo his party's relations with the Democratic Coalition, two days after the constructive meeting of staffs of both parties, with his latest statements in which he keeps distances from the frame to the common course.
"The new is not something simple to do it in one night. It needs solid foundations", said the head of The River commenting on the issue of talks with the Democratic Coalition and the rest of the forces of the center left regarding the timetable of proceedings.
"History is not written according to the plans of the party staffs and neither liberals nor social democrats citizens accept ultimatums", he added, (Real News) replying to Fofi Gennimata, who claimed that autumn is the ultimate deadline for the election of the new leader.
"The world of faction is anxious about the outcome, for work and not words. He who does not want to knead sifts for ten days (greek proverb). It is a mistake to undermine with interviews and leaks the good climate of the talks in this crucial point we have reached", commented circles of the Democratic Coalition, responding with irritation to Theodorakis' spikes.
This tactic annoys Gennimata's staff, who although do not wanting to be charged with a negative development just before the "marriage" in the center-left, however they warn that they will not allow Theodorakis to play delay games and "mock" them.