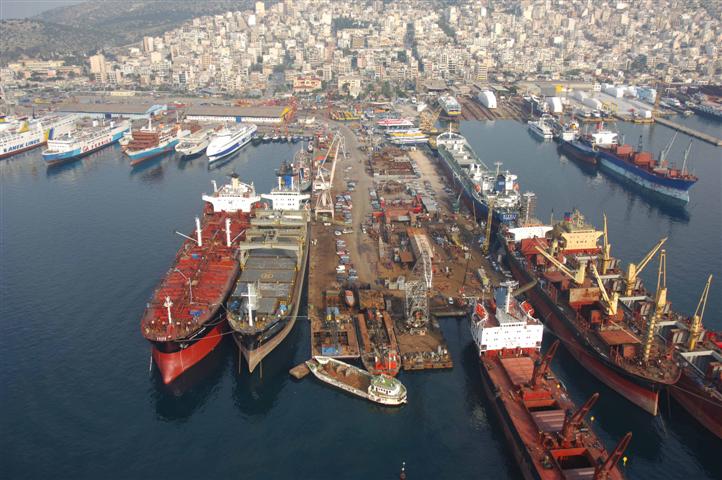 Athens, May 26, 2016/Independent Balkan News Agency
By Spiros Sideris
The start on Thursday morning of the strike of workers in the ports and the closure of the two commercial ports of Piraeus and Thessaloniki is causing reactions. After the displeasure NED (International Maritime Union), it was the Shipowners' Association Cruise and Shipping Agencies (EEKFN) which calls for the intervention of the Maritime minister, and with a letter it informs the prime minister.
However, the letter of EEKFN differs from that of the NED, as it council asks the from the Maritime minister to proceed with the necessary actions in coordination with HRADF and PPA and any other body, in order to examine the workers' requests and find solutions.
Unlike the NED, it calls for the "immediate active intervention of the minister towards making the necessary and urgent measures to suspend the strike, and return to the ports of Piraeus and Thessaloniki to normality."
The council of EEKFN makes known that it met with the presidents of OMYLE, and Employees Associations of PPA, where they were informed about the labour issues of personnel, for which have been given for the consideration of the relevant Agency's governing bodies, but so far there has been no response, on the arrangements which will ensure their rights.
On its part, the Union stressed the need for normalcy in the operation of the port of Piraeus and on all the regional harbors that are approached by cruise ships and avoid situations that could affect the operation of the ships and especially the smooth movement of the transported visitors-tourists.
They point to the consequences if ways are not found to ensure the smooth operation of the ports, especially this season where there is an observed shift in cruise ships' destination to greek ports, due to the situation in Turkey.
Thursday at 11 am workers in ports rally in Karaiskaki Square, then march to the Shipping Ministry, while on Wednesday morning was held a rally at the PPA building in Piraeus.
The workers at the ports have launched repeated 48-hour strikes, starting with the commercial ports of Piraeus and Thessaloniki, and have warned that they will extend their protests to other ports of the country.