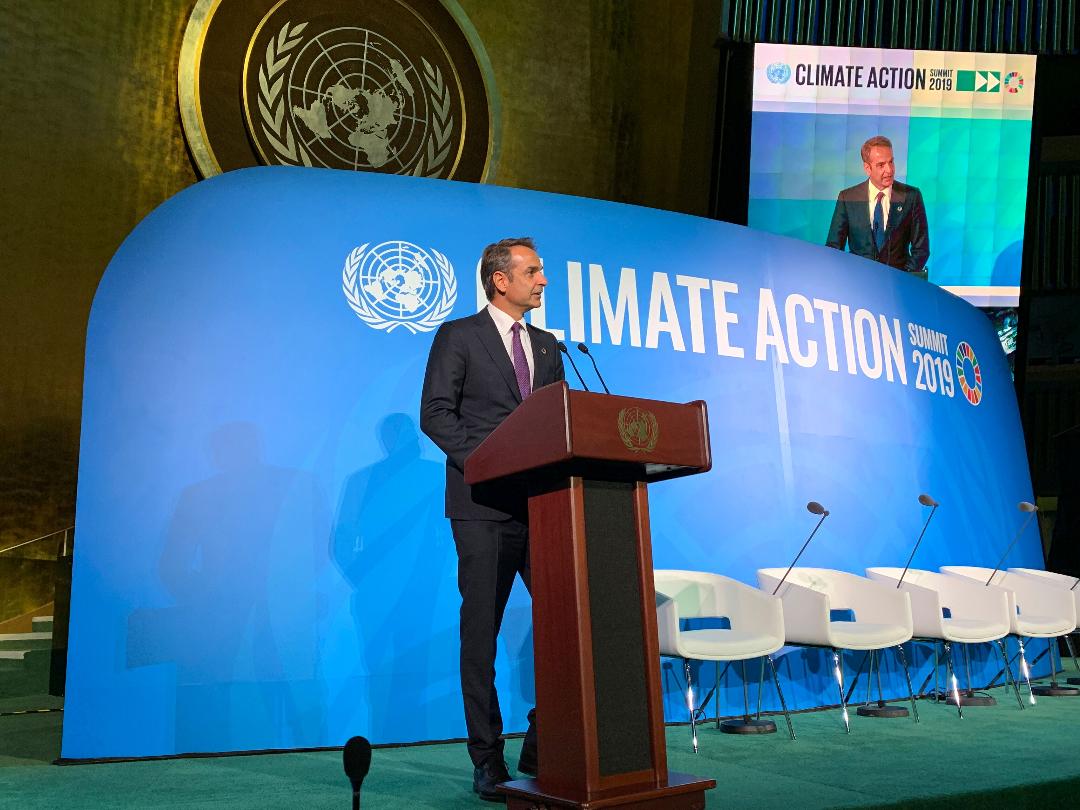 The Greek Prime Minister, while speaking back in the UN climate summit on July 23, 2018, had mentioned the deadly fire that spread across Mati, Attica. K. Mitsotakis spoke of the disaster that claimed the lives of 102 people, describing it as a "different" fire which, "driven by high winds, quickly spread and reached the suburban town of Mati. Once in the pine-covered residential area, it became impossible to get under control. People were rushing to save their lives before any evacuation order was issued". He even pointed out that extreme weather derives directly from climate change.
The fact that K. Mitsotakis recognizes from the UN floor that the fire in Attica quickly turned into an extreme situation due to the intensity of the phenomenon as a result of climate change caused a severe reaction on behalf of SYRIZA. As the opposition's spokesman pointed out, following the Prespa Agreement K. Mitsotakis "proceeded today on making one more, even grander U-turn, this time from the UN Summit floor".
"We recommend Mr. Mitsotakis to stay abroad! It seems it is only during this time he can leave behind the populism and lie facade which he has been cultivating all this time, and get in touch with the real world", Alexis Haritsis from SYRIZA stated today, calling on the Prime Minister to apologize in memory of the victims, while accusing him of insulting the dead.
This particular report by Mitsotakis definitely came as a surprise, even among his party voters. This is because New Democracy, while serving as the main opposition, had put the blame of the disaster on the previous government, Attiki's regional governor who is also a member of SYRIZA, and on Alexis Tsipras personally.
Following the fire and the aftermath of the 102 victims, in the meetings Alexis Tsipras had as prime minister with experts on the field, what was emphasized was that the phenomenon of extreme winds in combination with rising temperatures was largely due to climate change. New Democracy, however, had spoken of impotence, lack of coordination, planning and slow reaction.
"Stop reminding people of how incompetent you actually are. The Erinyes will haunt you forever. And do not forget that a legal case for Mati is still open", the prime minister's office replied, noting that despite the large amount of fires that occurred this year, no victims were reported. /ibna