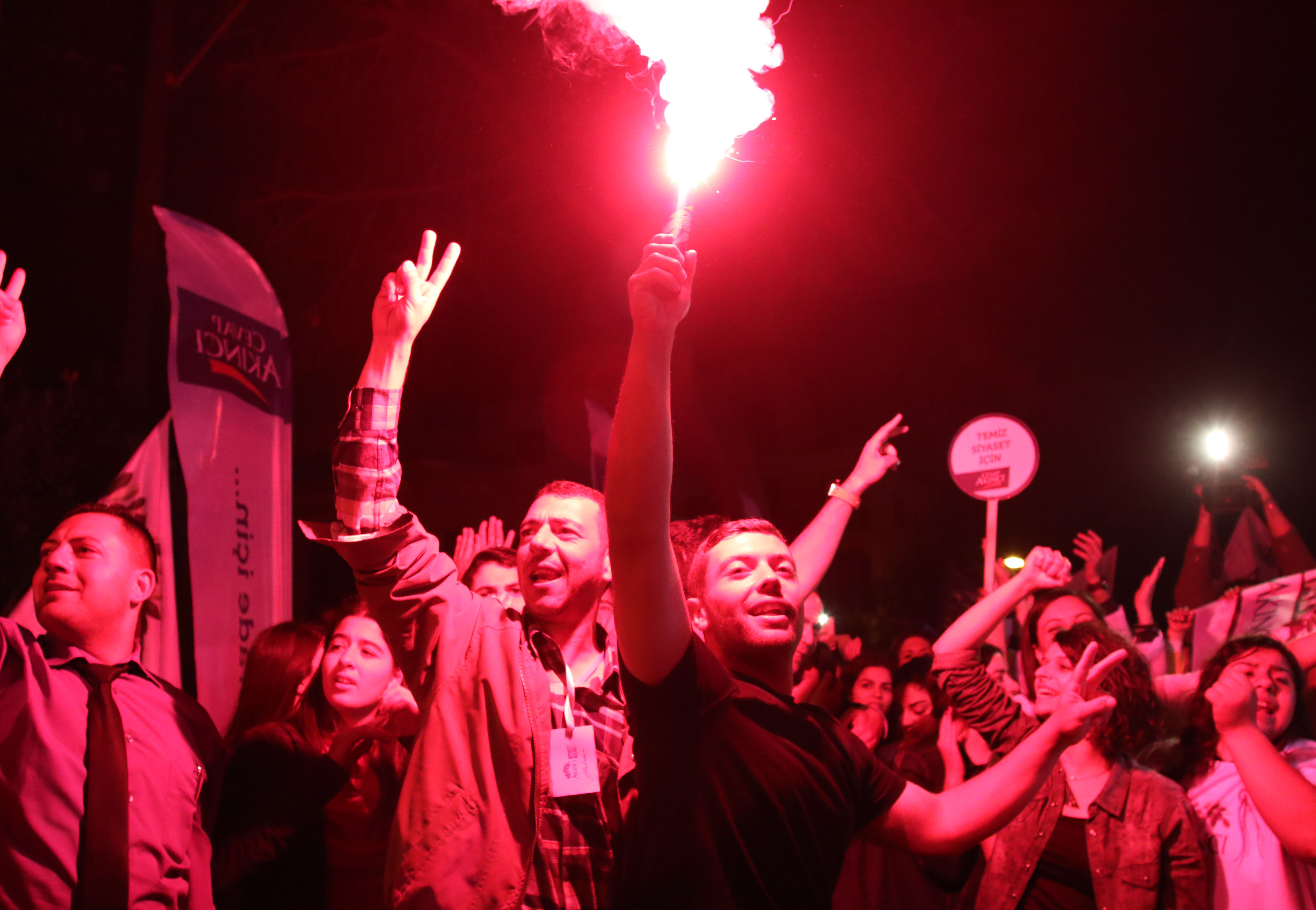 Nicosia, April 20, 2015/ Independent Balkan News Agency
By Kyriacos Kyriacou
No candidate has emerged as a clear winner in the first round of the so-called "Turkish Republic of Northern Cyprus' presidential elections", which will be now decided on April 26, it was announced Sunday.
Turkish Republic of Northern Cyprus is a state recognized only by Turkey, founded after the 1974 Turkish invasion, which resulted in the capturing around 37% of island's territory.
So-called Supreme Election Committee Chairman Safak Oneri said that none of the candidates in the elections reached the required 50 percent of votes.
180,000 Turkish Cypriots are eligible to vote.
According to the first round results, incumbent president of the Turkish Republic of Northern Cyprus, Dervis Eroglu, who is supported by the National Unity Party and Democratic Party-National Forces, lead with 28.35 percent votes. He was followed by an independent candidate, Mustafa Akinci, with 26.8 percent votes. Republican Turkish Party-United Forces candidate and Turkish Republic of Northern Cyprus Speaker Sibel Siber was next with 22.49 percent votes and Independent Turkish Cypriot negotiator Kudret Ozersay got 21.25 percent votes.
According to election rules, a second round would be held on April 26 between the two candidates, Dervis Eroglu and Mustafa Akinci, who gained the most votes in the first round.
Turkish Cypriots exercised their voting rights in the country's seventh presidential election Sunday, in which seven candidates including Mustafa Onurer, Mustafa Ulas, and Arif Salih Kirdag were in the race.
The candidate who gets the most votes in the second round will be declared the country's next president.
The Turkish Cypriot election is of great interest for the Greek Cypriot side, as the victory of any of the hardline candidates may affect negatively the political negotiations between the two sides in unifying the divided island.
Greek Cypriots are hoping for the election of a moderate and progressive candidate, who can help break years of deadlock.
The leader of the Turkish Cypriot community acts as its representative at the UN-backed peace talks, which are expected to resume in May.
President of the House of Representatives Yiannakis Omirou has said that the fact that Turkish Cypriot politician Mustafa Akinci is one of the two candidates to become leader of the Turkish Cypriots constitutes a clear message to Ankara.
In a written message on yesterday`s polling in the Turkish occupied areas of Cyprus, Omirou notes that the message to Ankara is to abandon its intransigent policy on the Cyprus issue and give an end to the illegal military occupation of Cyprus so that there is a solution on the island, based on international and European law.
The Republic of Cyprus, a full EU member state since 2004, has been divided since the 1974 Turkish invasion. Repeated UN-backed rounds of peace talks have yet to yield results to reunite the country under a federal roof. Turkey, whose troops occupy Cyprus refuses to withdraw despite calls from numerous UN/EU and other international fora.