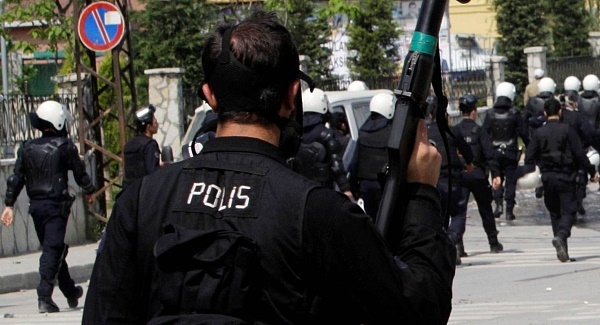 The prosecutor asks for the arrest of 115 police officers
They are accused of espionage and illegal wiretaps
By Manolis Kostidis – Ankara
Cleansing operations have been launched in the turkish police. By order of the Public Prosecutor of Istanbul 67 senior police officers were arrested and accused of spying and illegal wiretaps. The operations on the arrests started simultaneously in 22 cities with 48 more policemen still wanted.
Most of those arrested held important positions and some of them were in the group of guards of the Turkish Prime Minister.
Information indicates that all those arrested are believed to have affiliations with the Islamic order of Gulen, with which as of last December Erdogan is in 'war' and has been referring to it as parastate.
Political analysts believe that Erdogan trying to "cleanse" the police by members of Gulen's order, before the presidential elections. The Turkish prime minister hinted that such operations may start in other areas.
The Turkish government believes that the Islamic order of Fethullah Gulen, using its members who were in the judiciary and the police tried to make a coup overthrowing Erdogan last December.
The Turkish prime minister has claimed that the sound documents from illegal wiretaps and revelations of corruption that led to the resignation of four ministers last December, was a plan of the order of "Hizmet", which is controlled by the preacher Gulen who lives in the U.S.
The Turkish media claim that the operations will continue in the coming days.
In 2010 and 2011 with similar operations, at dawn dozens of army officers were being arrested on charges of involvement in a plot to overthrow the government codenamed Sledgehammer (Balyoz) and their participation in the parastate organisation Ergenekon. Among the accused was also the former Chief of the General Staff of Turkey, Ilker Basbug. At the time, the Justice and the Police were thought to be under the complete control of Gulen.
Most defendants were sentenced to heavy sentences, from 1-15 years in prison to life imprisonment. But after the outbreak of war between Erdogan and Gulen, the Supreme Court ruled the proceedings illegal and requested a rehearing of the case. All of the accused, were released two months ago.