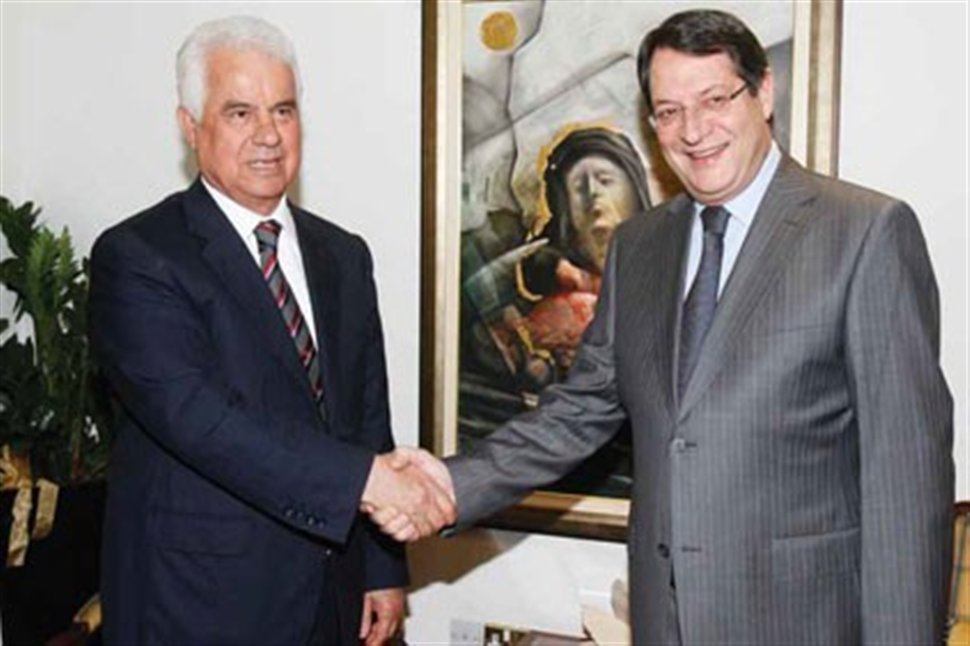 By Spiros Sideris – Athens
A gap in the settlers and the property issues, variations in individual powers (constituent states) and the powers of the central government, but also convergence on issues relating to executive and legislative power of a united Cyprus records the classified document with the contents of the intercommunal talks from May 6 to June 25, revealed by the newspaper "Ta Nea" on Monday.
As it comes of from the document, after a comparative summary of the proposals the two sides have put on the table in the two months of negotiations, most proposals are moving onto the trodden track of the Annan proposal, albeit with improvements by the Greek Cypriot side that seem to be based onto the Ghali proposal in 1992.
Despite the fact that according to the provisions of the Joint Declaration, which Nikos Anastasiadis and Dervis Eroglu agreed in last Fevruary, the negotiation of all aspects of the Cyprus matter is interconnected, the Turkish Cypriot side is trying to bypass the debate on territory, security and guarantees, as well as a meaningful debate on the issue of settlers.
In the classified document published in the newspaper "The News" there is no mention on a single sovereignty, nor mentions prohibiting unification or secession that existed in the Annan proposal.