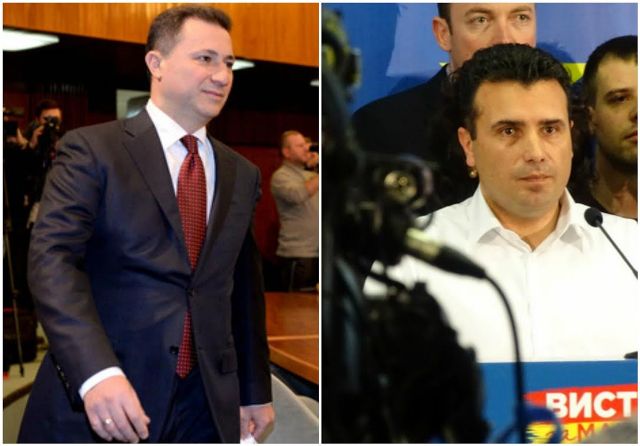 Skopje, 2 October 2015/Independent Balkan News Agency
By Naser Pajaziti
The implementation of the agreement for the solution of the political crisis is yet to be finalized in FYR Macedonia. Disputes and clashes mainly consist on the electoral issues, namely the electoral code, while the two largest parties, VMRO-DPMNE in power and the largest opposition party, SDSM, are not finding the compromise demanded by the international community.
Leader of SDSM (Macedonian Social Democratic Union), Zoran Zaev declared that the representatives of the government are blocking the work groups. Zaev said that time is passing and that it should not be wasted.
"Someone is trying to find one million reasons to avoid solutions for the electoral code and the media. Let us not buy any time. The winner of the elections must have full legitimacy", Zaev said.
In order to have fair elections, Zaev says that the name of the minister of Interior is important. He said that during the weekend, there will be discussions on candidates.
But, VMRO-DPMNE reacted immediately underlining that the declarations of the opposition show that it's worried that it will lose the elections.
"The next elections are near and SDSM is looking for ways on how to hide its despair for the defeat in the coming elections. Their scenario has been realized and will be condemned by the citizens", VMRO-DPMNE said.
Meanwhile, talks for the implementation of the agreement and the electoral code will continue during the weekend, when an agreement is expected to be reached between all sides.
Based on the implementation plan, until 20 October, the Macedonian opposition must propose the minister of Interior and the minister of Social Affairs, who will be part of the government.  This government, led by PM Nikola Gruevski will continue until the end of the year, when it will be followed by Gruevski's resignation and the appointment of a technical government, which will hold early elections.
The new government will start work on 15 January 2016, 100 days before the general elections which will be held on 24 April 2016.
The new government will be chaired by a new prime minister who will be proposed by VMRO-DPMNE.
The program of this government will only be limited to the holding of the general elections. /ibna/