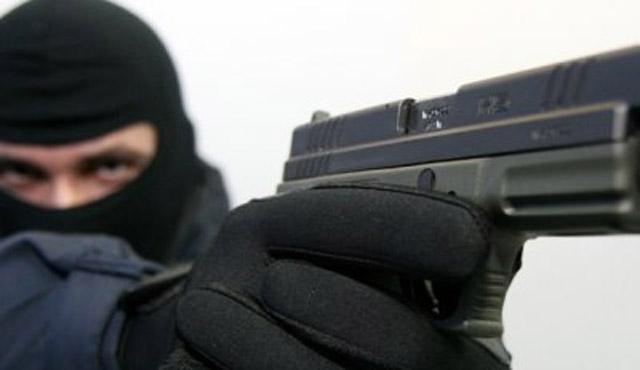 Criminality has become a worrying phenomenon this year in Albania. The number of murders has risen along with thefts and violent robberies which have led to deaths, while criminal modes of operation have become more sophisticated. Crime has been present in both periods of political governance of the country, left wing and right wing. Political parties do not hesitate to launch accusations against each other
Tirana December 11, 2013 / Balkan Independent News Agency
Criminal figures
General Directorate of State Police has provided for balkaneu.com the figures of criminality for last month.
In November 2013, 296 crimes against individuals were registered. Meanwhile, 35 other serious crimes against individuals have been registered. This figure results to be lower than November 2012, a period which registered 46 serious crimes or 24% more crimes than November 2013.
This month ended with 10 people killed and 163 accidents, where around 30 people have lost their life, while tens of others have remained wounded.
Citizens feel insecure
The majority of people who offer their opinions for balkaneu.com say that thefts consist on the main problem for them, especially thefts which are associated by violence. "I'm scared every time I get out on the road, especially at night. My house is in an alleyway. I don't care if my wallet is stolen, but I' m scared that I might end up like a woman who was killed for a golden necklace", says Fatbardha, a housewife 55 years of age who lives 500 meters from the capital, Tirana. She refers to a robbery which was carried out a while ago to a women in the suburb of Tirana by a 20 year old young man, who was recently sentenced to life in prison for the robbery of a woman.
"I'm not afraid to walk on the road when there's people, but I think twice when I want to get out and buy bread when the road is not lit", said the 55 year old woman.
Kristaq, a 45 year old men living in borough no. 1 in Tirana says that the situation with the order is not that serious. "It's true that we hear a lot about thefts and other events that take place, but Albania is not the only place where these things happen", says he. "I think that the government must be seriously engaged in the fight against crime, in order for people not to be armed on the road. If this is achieved, fear of violence gradually goes away", adds Kristaq.
Some people blame the government and political instability.
"Look at the three months prior to the new government taking office. There were many murders and thefts",  says Kelmend, a 42 year old man, teacher in a village near Tirana.
In reality, from July to September, crime saw a drastic rise, but even in the past three months, crime has not fallen.
The government insists that it has increased the number of crimes that were solved, but prevention of crimes is more important to citizens.
"It's good to catch criminals, but it would be better for government officials to come out with a strategy for the prevention of growing criminality", says Dionis, a 39 year old man who works for a Greek private service company.
When asked as to what must be done by the state, Dionis answers for balkaneu.com: "The weapons that are still in the hands of many people must be removed. Those who are caught must not come out of prisons in a matter of days and if they stay in prison, the court must issue the maximum sentencing provided by the Criminal Code and not the minimum".
Early release of individuals arrested for different crimes, mainly illegal possession of weapons, thefts, robberies, etc is a daily phenomenon in Albania. Police often complains that it sends cases associated by proofs for the arrested people, but once they reach the prosecution, they are often closed without reaching the court and in case they reach the court, the sentences are not that severe. "The sentences are soft. House arrest and other soft ways of punishment for criminals that we arrest, help the continuity of crime. We have noticed that the majority of perpetrators are recidivists for the same crime for which they have arrested before or other more serious crimes", says for balkaneu.com a State Police official who wants to remain anonymous due to the position that he holds.
Opposition: Crime is registering a drastic growth
Democratic Party has analyzed crime figures for last month. Laura Vorpsi, from the DP, says that November alone has registered 10 murders or one murder in three days and 32 deaths from accidents, or one dead in an accident every day.
Ministry of Interior doesn't admit the growing rates of crime
Amidst accusations launched by the opposition, the Ministry of Interior says that crime figures published Democratic Party are not that serious.
"We invite the opposition to tell the truth and not to choose lying or making up figures on criminality as an option to do politics", says the Ministry of Interior.
On the other hand, the Ministry of Interior tries to calm people down by saying that it remains entirely committed in the uncompromising fight against organized crime, corruption and unlawfulness in general. /ibna/