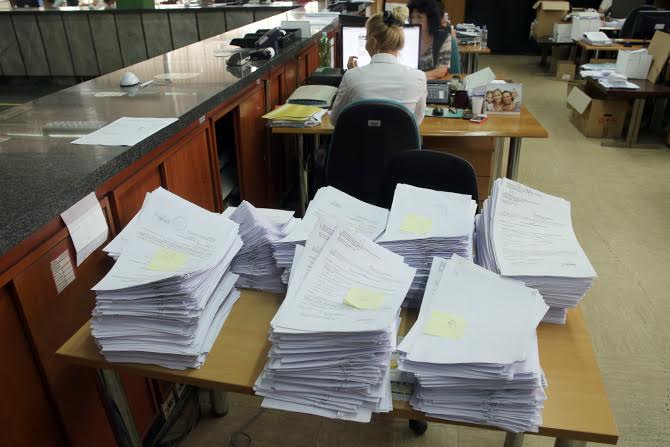 State administration and the pressure being exerted by it in this pre election period has caused clashes within the government cabinet, whose members come from both VMRO-DPMNE and SDSM in opposition.
The conflict was triggered by the fact that the deputy Minister for Administration has started a campaign of awareness, where state employees are encouraged to denounce any threats or political influence by state officials.
Deputy minister Kiracovski, who belongs to SDSM has started to distribute the materials for the administration, which aim at denouncing any form of pressure exerted against it. He said that all denouncements can be made on the internet page opened by this ministry.
But, minister for Administration, Marta Arsovska-Tomovska, who belongs to the largest power VMRO-DPMNE, has stressed that all denouncements must be addressed to the competent institutions such as courts and not the portal opened by her deputy, which has been considered as a private political portal.
"Such calls to denounce cases of pressure being exerted in a web page are illegal and this campaign is being used for political promotion", said minister Arsovska-Tomovska.
But, the deputy minister for Administration, Kiracovski, encourages state employees not to fall a victim of pressure and that they should denounce any case. "All officials who exert pressure against the administration will be prosecuted", Kiracovski said.
According to government figures, the number of people employed in the state administration in FYROM amounts to 130 thousand. This figure is exploited in election periods for votes. /balkaneu.com/