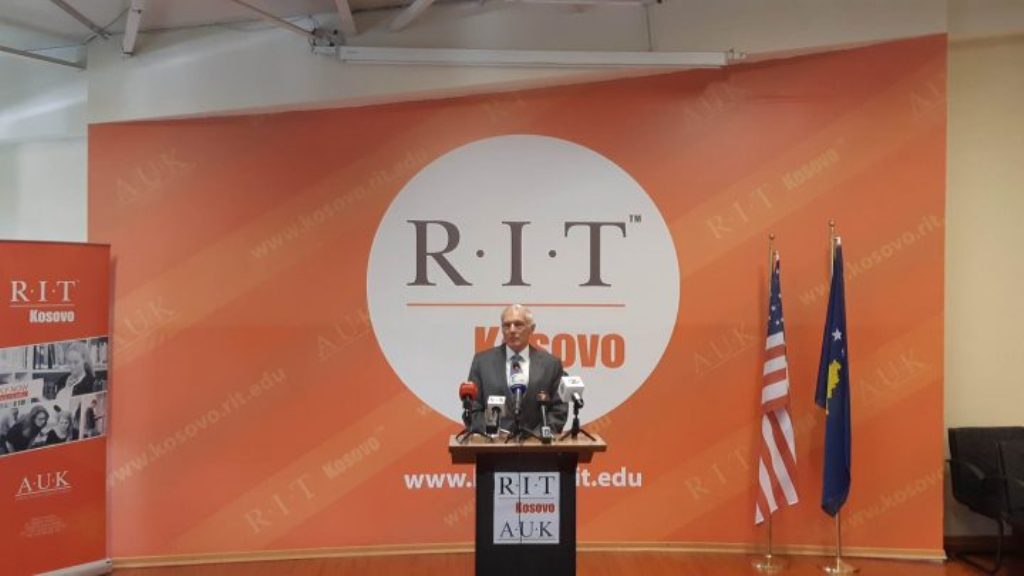 Former NATO supreme commander, general Wesley Clark, who led NATO's bombardment campaign against Serb forces in 1999, said that NATO must remain in Kosovo for a long time.
"There will come a time when Kosovo will have its own army, but this will happen once relations are normalized with Serbia. NATO should remain here with KFOR until Kosovo develops its economy", Clark says.
Clark made this declaration in a conference organized by the American University in Kosovo on the occasion of its 15th anniversary.
Clark said that Kosovo needs to invest a lot in human resources and economic development. He also said that the size of  a state's army must match the needs of this state for security. According to him, this is not the right time for KFOR to leave. /ibna/