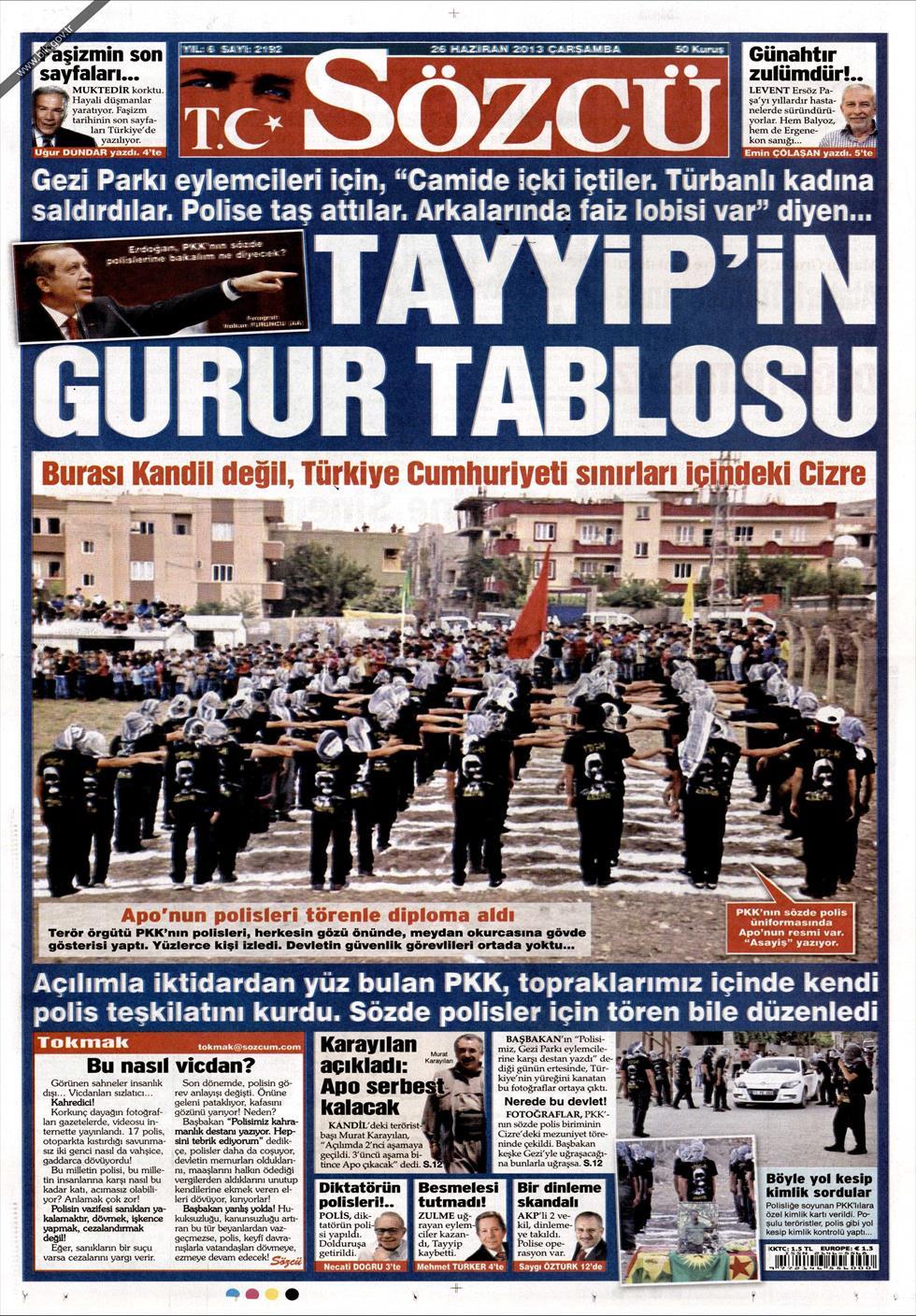 By Manolis Kostidis – Ankara
Pictures that have sent shockwaves throughout Turkey were published by Turkish daily Sozcu, showing Kurds that appear to have established their own police force within Turkey as they march and carry out checks on vehicles in the city of Cizre, where the Turkish security forces have no presence at all.
The newspaper's headline reads "Tayyip's pride" and goes on to say that "while the Prime Minister deals with Gezi park protestors, the PKK has found the courage to found a police force within Turkish territory. They also organized a parade". The newspaper also stresses that it is interesting to see the Kurdish policemen are in uniform while the people of Cizre look on.
The city's prefect, Sirnak Vahdettin Ozkan announced that a probe has been launched into the issue and expressed reservations over whether the pictures were of Cezre.
Nevertheless, Turkish army casualties from fighting the PKK in southeast Turkey are huge. 6205 Turkish soldiers died in fights with PKK rebels from the beginning of battles in 1984. Defence Minister Ismet Yilmaz announced the casualty numbers in response to a question by the main opposition party in parliament.
On May 8 203, the PKK announced the withdrawal of forces from Turkey following months of negotiations between the Turkish secret service and Abdullah Ocalan.
On March 21st, the PKK leader had asked for the withdrawal of PKK from the armed struggle and the retreat to northern Iraq.