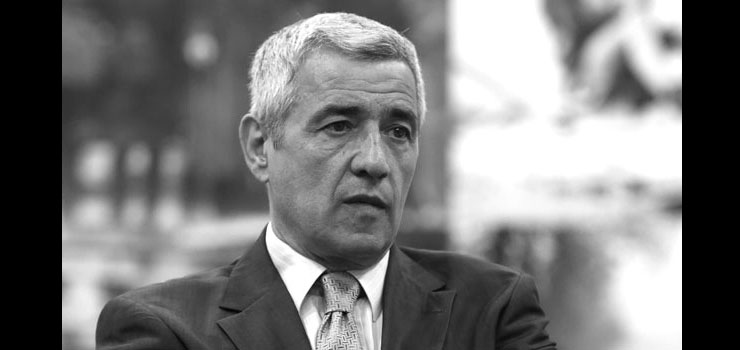 A day after Oliver Ivanovic, a Serb politician from the north of Kosovo has been murdered, speculations on political motives for the assassination mount. Momir Stojanovic, former director of Serbian Military security agency, has said that the "Albanian factor most probably" was not behind the murder.
Stojanovic alluded on ethnic Albanians in Kosovo.
Ivanovic, the leader of the Civic Initiative (GI) SDP was shot six times in front of his party premises in northern Kosovska Mitrovica on Tuesday morning, and died of his injuries in the hospital.
"My assessment is that the Albanian factor was not behind that (murder), because they could kill him whenever they wanted to. Of course, I don't exclude such a possibility. But my personal position is that this was a politically motivated murder or an act committed by the criminal groups in the north of Kosovo", Stojanovic said. He explained that the assassination occurred simultaneously with the "new negotiations on Kosovo in Brussels"; Ivanovic was "extraordinarily respected by the Serbian people in Kosovo"… "He did not want to accept the betrayal of this part of Serbia (Kosovo)", Stojanovic claimed.
The Belgrade-Pristina negotiations in Brussels are interpreted by some groups in Serbia, including political parties and Serbian Orthodox Church dignitaries as "betrayal" of Serbia by the representatives of the Serbian government. Stojanovic said that Oliver Ivanovic was an "honest man and great Serbian patriot".
Most observers, analysts and political parties considered Ivanovic to be a moderate politician, who was inclined to find compromise solutions between Kosovo Serbs and Kosovo Albanians. During campaign for 2017 local elections Ivanovic had been denounced as a traitor by the government in Belgrade.
According to Vuk Cvijic, a journalist from Belgrade, "it seems that this was a politically motivated murder". "It appears that Ivanovic was under scrutiny and that the data about his whereabouts have been collected", Cvijic went on. "The public and Ivanovic's family are righteously interested in who ordered the assassination", Cvijic told N1 Television.
"Unfortunately, this was not the first assassination in northern Kosovo. That is the most insecure part of Serbia with the highest rate of criminal acts. We have witnessed numerous crimes while Serbia has not showed its will to resolve them", Cvijic said./IBNA