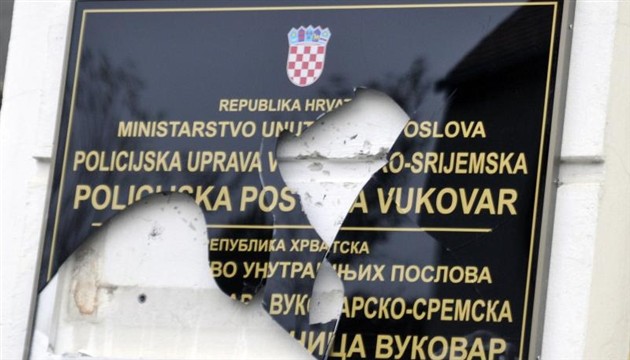 Zagreb, April 3, 2015/ Independent Balkan News Agency
By Marija Avramovic
United Nations Committee on Human Rights calls on Croatia to ensure national minorities the right to use their own language, and emphasises the use of the Cyrillic alphabet in Vukovar, according to a new Committee's report on the state of human rights which was issued on Friday.
The Committee highlights its concern about the fact that the ethnic minorities are often unable to use their own language and script, and this problem, as the report points out, is especially pronounced when it comes to the use of the Cyrillic alphabet.
In their observations on the state of human rights in Croatia, the UN expresses concern over the treatment of repressive organs towards ethnic minorities, especially Roma.
From the UN it's called attention to that the state should step up efforts to combat racist attacks committed by the repressive organs, especially against Serbs and Roma, by organizing special training which would promote respect for human rights and tolerance towards diversity at the repressive organs.
The UN report expresses concern about the lack of adequate investigation into cases of intimidation of journalists and for the criminalization of shaming, because it distracts critical media from reporting on matters of public interest, which is a threat to freedom of expression and the right for each type of information.
The Committee suggests to Croatia to consider decriminalisation of shaming, which has recently been replaced by the term hard embarrassment in the Criminal Code.
The part of the report which refers to hate crimes highlights the concern about discrimination based on sexual orientation.
In Croatia, according to the UN, negative stereotypes of lesbians, gay people, bisexuals and transgender people are prevailing.
"We are particularly concerned about reports of violence against LGBT people and the lack of investigations and prosecutions. The state must step up efforts to combat stereotypes and prejudice against LGBT people", the report states.