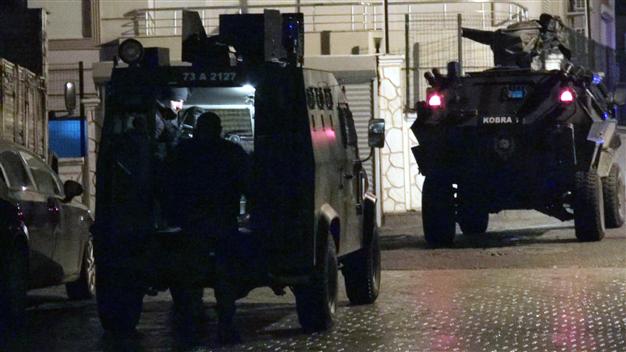 Ankara, January 23, 2015/ Independent Balkan News Agency
By Manolis Kostidis
There is concern in the Turkish government for the tension in Cizre in the region of Hakkari province of southeastern Turkey where in recent weeks have been killed two minors from police gunfire, as control of the region is in the hands of the Kurds of the PKK, as well as the Islamist Kurds (Hüda -PAR), whose allegiance is with the Islamic State.
The clashes between the two sides intensified lately as dozens of young persons from the region went to Kobani to fight with the Kurds of this city against the attacks of the Islamic state. Some of them were killed, however, and their funerals in Cizre district were the cause for the eruption of violent episodes. The Kurds attacked the Islamists Hüda-Par, since they consider them to be collaborators of the Islamic State.
"This city is perhaps a miniature Kobani, the only difference is that it is in Turkey", writes the turkish newspaper Hürriyet.
The Kurds completely control the city during the night. They have dug trenches on all entrances of the central streets and prevent the entry of army vehicles and the police. They have set up blocks, perform identity checks, etc. After the evening no representative of the Turkish state is present in the city.
The Islamists of Hüdapar also control some neighborhoods and do not allow anyone to enter.
Armed clashes between the two groups are a daily occurrence, and what's more, according to unconfirmed reports, both sides have grenades, Kalashnikov etc.
The Turkish government is trying to find a solution to the problem, but it is difficult as there are fears that it might result in more victims. In two intervention attempts of the security forces, two Kurds minors were killed (some speak of provocation), resulting in an increase in tension.
photo: hurriyetdailynews.com