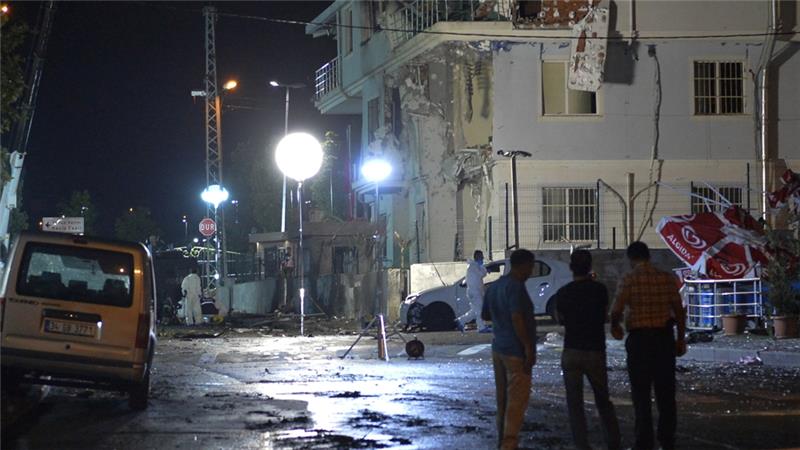 Ankara, November 11, 2015/Independent Balkan News Agency
Car bomb targets police armored vehicle in southeastern Mardin province
A civilian was killed in a car bomb attack in Turkey's southeastern Mardin province Wednesday, police said.
A police officer was also wounded in the blast, which has been attributed to PKK terrorists. Hospital officials said the officer's injuries were not life-threatening.
The bomb was detonated on Wednesday morning in the center of Dargecit, around 43 kilometers (27 miles) north of the Syrian border, as people headed to work. The target was a police armored vehicle.
Police said the car was stolen by the PKK three weeks earlier.
The security forces have launched an operation to catch those responsible.
The PKK – considered a terrorist organization by Turkey, the U.S. and EU – resumed its armed campaign in late July. More than 150 members of the security forces have been martyred in the violence while the military says it has killed around 2,000 terrorists.
Source: The Journal of Turkish Weekly