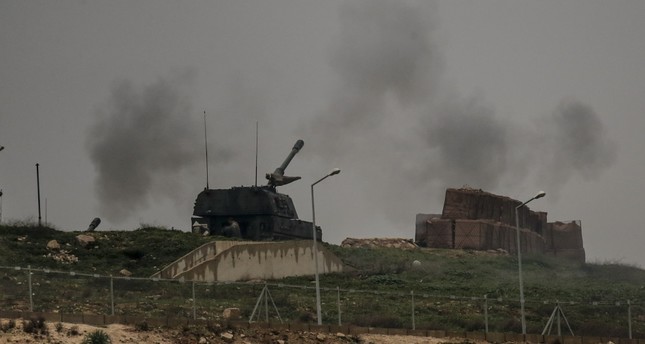 Anadolu state-run news agency of Turkey reported the killing of a teenage girl and that another person was injured due to rockets that hit a Turkish border town, fired from northern Syria -where Turkish and FSA forces are fighting against YPG/PYD Kurds militants.
"Doctors inside the northwestern enclave of Afrin meanwhile warned of a rapidly worsening humanitarian situation, adding that medical supplies at the city's main hospital, which has received dozens of patients in the past week, were running low.
Activists say more than 65 civilians have died in Afrin since Turkey launched its aerial and ground campaign on Jan. 20 to drive out a Syrian Kurdish militia", AP news agency reports.
Because of recent attacks into Turkish ground, four civilians have been killed so far, two of them, Syrian refugees. At the same time, the opposite side has accused Ankara "of firing Katyusha rockets into Afrin, and reported that at least 12 people were wounded from the shelling", AP reads.
Doctors from Afrin and humanitarian staff have appealed to the UN to 'mediate' and do something as soon as possible in order to stop Turkey's offensive…/IBNA