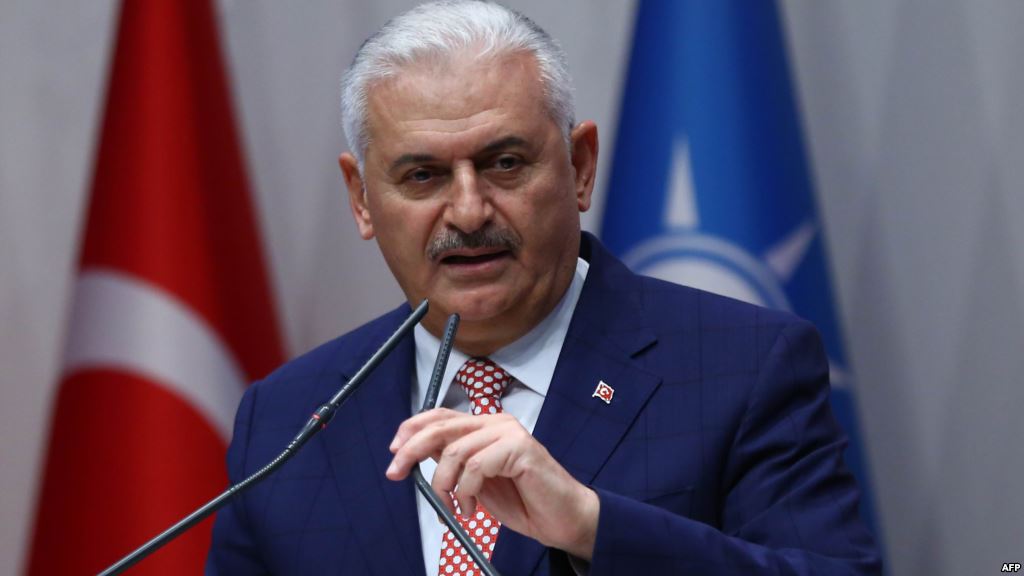 People's houses, public utilities as well as refugee camps with thousands of Syrians were hit and "at best" threatened by Kurdish PYD/PKK militia rockets that were launched on Saturday from northern Syrian ground into Turkey.
The Turkish army suffered its greatest losses until now, since the beginning of the Operation Olive Branch a fortnight ago.
Syrians who have fled to Turkey because of the ongoing conflict in their country, told international media that they managed to flee bombs in their motherland only to be targeted again, this time, Turkey at the refugee camps where they are temporarily staying.
PM Yildirim
On Sunday, February 4, Turkish Prime Minister, Binali Yildirim said that "a total of 94 rockets were fired by the PYD/PKK terrorist group since the beginning of Turkey's Operation Olive Branch in Syria's Afrin".
Sixty of them had targeted the "Hatay province and 34 landed in the Kilis province, both bordering Syria, Yildirim said during a visit to the Kilis governor's office", as Anadolu news agency of Turkey, reads.
Due to the attacks, seven people were killed and 113 were injured.
Turkey's premier spoke of certain allies who instead of supporting the operations, they are ruining it instead. Yildirim did not name any of them.
"I have something to say to those who are spreading smear campaigns. You are our ally in NATO and we are working together in various fields (…) If this alliance is to persist, you will ignore words of looters, and accredit the words of Turkey, a trustworthy friend", the Turkish PM said…/IBNA
Photo:AFP