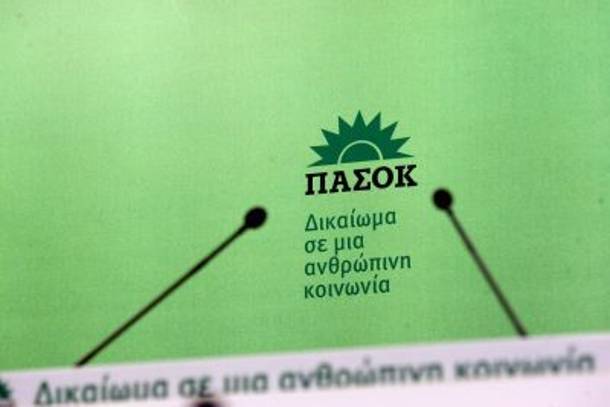 By Spiros Sideris – Athens
With a lauric text against the strategy the leadership of PASOK has followed in the last two years, 4000 members of the party, with the Movement of 75 at their core – most prominent of whom are the "pro-Papandreou" Michalis Karhimakis, Grigoris Niotis and Giorgos Petalotis – request the convening of a Congress to decide on a policy change and redefinition of alliances, in order to end the common course with the Right.
The text signed by former MPs and many members of today's central committee, secretaries and members of prefectural and local organizations, local government officials, trade union and social members.
"We want a Congress that will decide on a policy change, in order to be able to reach out to society once again. A Congress where we will present our own national progressive plan to exit the crisis, opposite the sterile, conservative and unpopular policy, which promotes and enforces the New Democracy, but also the irresponsible populism from wherever it comes", they stress. They propose that PASOK seek for new alliances, without being anyone's appurtenance, even with the Left.
The intervention of the 4000 members comes as an official message from the pro-Papandreou side – which has remained in PASOK – to its leadership, that there will be a confrontation for most crucial choices in the party and is probably indicative of the predisposition of Giorgos Papandreou towards Evangelos Venizelos.
Former executives of PASOK create new political body
The initiative to reorganise the socialist political space manifested last Saturday by members from PASOK, coming mostly from unions and government institutions.
Also on Thursday, MEPs candidates of Elia who do not belong to PASOK, organise an event in a central Athens hotel, hoping to create a new body that will attract people and movements of the broader party. Keynote speakers will be Kapsis, Bistis and Ioakimidis.
Regarding the first move, about 200 members from across the country gathered on Saturday in a central Athens hotel and declared their decision to proceed with the establishment of the political body, thus formalising the "divorce" with PASOK, expressing their complete disagreement with the current party's leadership.
The formation of this movement is the result of many fermentations that have been taking place in the wider PASOK for the last two years, between members who in one way or another had left PASOK in its current form.