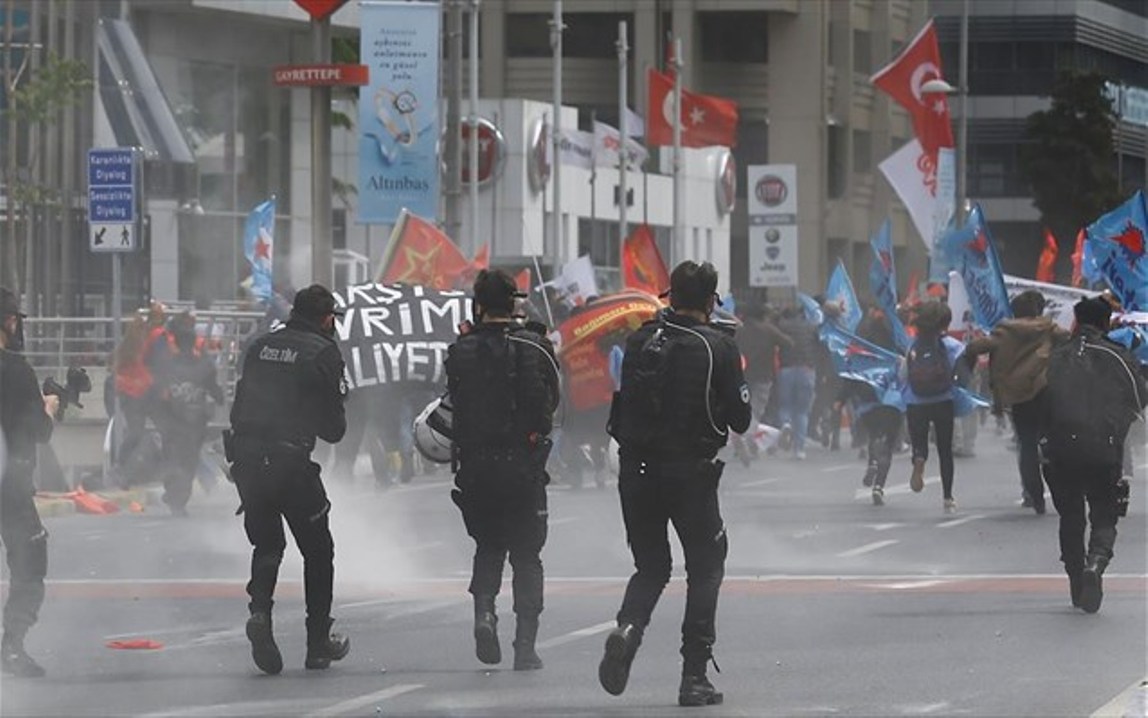 Arrests of demonstrators, layoffs of public servants, prohibitions of dating shows
165 protesters were arrested in the clashes that broke out in Istanbul on May Day celebrations. The Turkish authorities for another year banned demonstrations at Taksim Square. Protesters tried to reach the square, leading to clashes between police and protesters. Similar clashes took place in other areas where police tried to repel the crowd by firing in the air. Protests were also organized in Ankara and Izmir without major episodes.
However, since Saturday, Turkish citizens have no access to the Wikipedia as authorities block access to it. According to the Turkish press, the ban was imposed due to the descriptions of some terrorist organizations, such as the PKK, which is not only described as a terrorist organization, prompting Ankara's reaction. In the past, the Turkish authorities had forbidden access to Twitter later but lifted the ban after consultations with that company.
In addition, a presidential decree was issued which bans television dating shows. The Turkish government has enforced this ban on the grounds that they do not fit into the country's customs. In the past such issues have been dealt with by the Turkish ESR and Erdogan's intervention has given rise to speculations. In spite of the decree being issued on Monday however, the shows were broadcasted as usual, raising questions as to what exactly is going on.
However, another 4000 Turkish civil servants were fired at the weekend, accused of having affiliations with the Islamic Order Hizmet, which Ankara thinks is behind the failed coup attempt last July. To date, 140,000 Turkish civil servants have been dismissed with similar charges. These redundancies cause serious problems to the operation of the state apparatus as many of the employees who were laid off were experienced and occupied crucial positions./IBNA