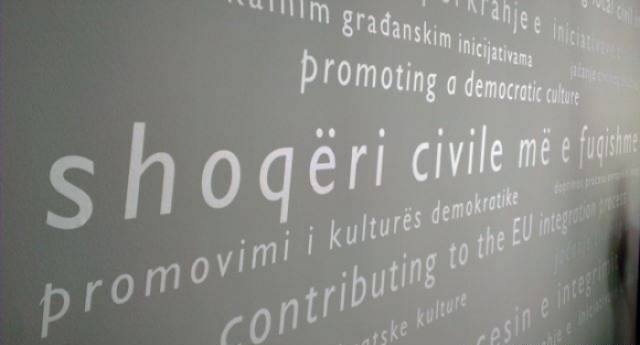 Pristina, July 15, 2013
Representatives of more than 30 nongovernmental organizations continue to contest the amnesty bill, in spite of the fact that this bill has been passed in Parliament last week. Representatives of these organizations, which have protested against the voting of this bill, have gathered 12 thousand signatures with the hope of amending this bill.
In a press conference delivered today, the drafters of the petition declared that "In the petition against the approval of the amnesty bill, 12.564 signatures have been collected by the citizens of Kosovo in 10 communes of the country for 4 days", said the executive director of KIPRED, Ilir Deda during the press conference.
"We will knock on every door of domestic and international institutions and nobody can ignore us with all these signatures that we have collected. The application of all institutional and democratic forms in Kosovo and in the international arena will start as of next week. Next week we will send the petition to the president of Kosovo", declared Deda.
Meanwhile, Fisnik Korenica from the Group of Legal Studies believes that the voting of the bill has led to many breaches. Speaking on behalf of 30 organizations, he said that civil society is against amnesty for every criminal offense which has a political character.
"If the amnesty bill has a political character addressed to parallel structures in the north of Kosovo, there's no logic to apply this bill in criminal offenses which don't have a political nature. We believe that if the bill applies to the domain of economy, this is damaging for the standard of democracy which Kosovo is trying to build and this is not a European value at a time when Kosovo is starting its negotiations for the Stabilization and Association Agreement and at a time when it's in the middle of the process of the liberalization of visas", said Korenica.
The amnesty bill emanates from the 15 points Agreement reached during the talks between Pristina and Belgrade brokered by the European Union.
This bill was voted in the parliament of Kosovo last Thursday. /ibna/