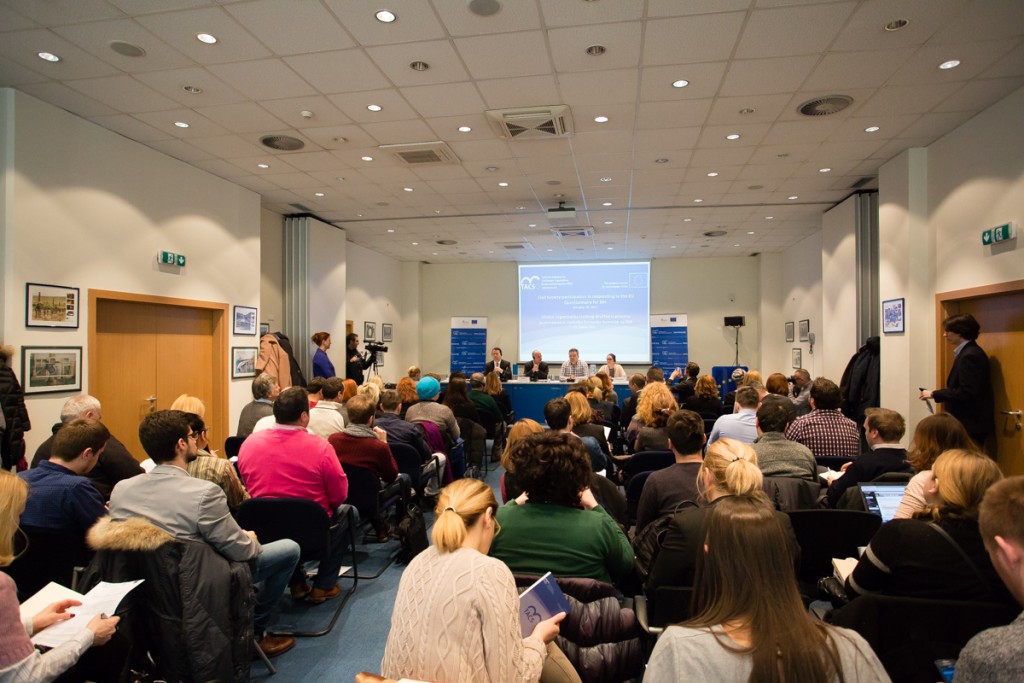 Participation of civil society in BiH in the process of work on the EU Questionnaire is one of the very important issues for the state and for citizens who have a chance to show responsibility for the future.
In order to emphasize this importance, Technical Assistance for Civil Society Organisations in BiH organized the conference in Sarajevo which gather the representatives of civil society organizations and EU Delegation in BiH. Representatives from the region participated on the conference in order to transfer their experiences about the issue.
Deputy Head of EU Delegation to BiH, Khaldoun Sinno, said at the conference that for EU enlargement, it is crucial that the citizens are actively engaged in this process.
"Civil society organisations represent the key link between the people and government. The EU would like to see civil society involved at all levels of policy dialogue and the same goes for answering the Questionnaire", Sino said at the conference.
The aim of the conference was to contribute to the dialogue between civil society and government and encourage their contribution in completing the EU Questionnaire. As the organizators said, it was designed also as a platform for the exchange of experiences and offered space to institutions and civil society organisations from Serbia who presented their best practices.
Natasa Savic-Janjic, from the European Integration Office of Government of Republic of Serbia, reminded that, in her country, responding to the Questionnaire was an excellent preparatory exercise for the negotiations process for both the government and CSOs in Serbia.
"As for civil society organizations this was a great opportunity to establish better cooperation with the government, and improved coordination in the EU membership negotiations process", Savic-Janjic concluded.
Manuel Munteanu, from the Directorate-General for Neighbourhood and Enlargement Negotiations (DG NEAR), explained that process of replying to the Questionnaire depends on the BiH authorities, while the Commission's role will be to provide assistance.
"The indicative timeframe for the country to respond to the Questionnaire is six months. I would like to underline once again that this is an indicative timeframe, as quality of the answers is more important than the pace. The European Commission expects to receive high quality, consolidated and coordinated answers", Munteanu said.
More than 70 CSOs covering various policy issues from across the country attended the conference, alongside representatives of European Commission, EU Delegation, BiH Directorate for European Integration, and civil society and government representatives from Serbia./IBNA