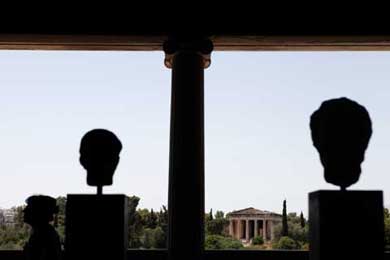 Troika experts are due to begin their latest review of the Greek fiscal adjustment program on Tuesday, with the issue of firings in the civil service likely to dominate the agenda over the next few weeks.
Kathimerini understands that the Greek government will seek more time from its lenders to decide which civil servants it will sack as a result of merging and shutting down dozens of public organizations. Although Athens is committed to the agreed target of sacking 4,000 public sector workers by the end of the year, it wants to avoid stirring up union opposition during what is expected to be a prosperous summer for the tourism sector.
Today, the Administrative Reform Ministry will have to hand over to the troika details of the process to sack civil servants accused and then convicted of offenses such as breach of faith, accepting bribes and taking leave without permission. It is estimated that hundreds of these public servants will be among the 15,000 that have to be fired by next year.