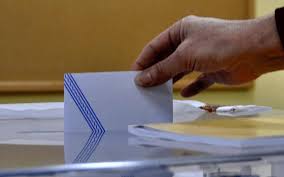 Athens, September 23, 2015/ Independent Balkan News Agency
By Spiros Sideris
There seems to be surprise choices of the electorate that have shaped the outcome of the elections on September 20.
Despite the new measures provided for in the third memorandum concerning the farmers, according to the daily "Eleftheros Typos", 34% of the farmers gave a vote of confidence to SYRIZA, while 32% opted for New Democracy.
As for freelancers, first party in votes came ND with 30%, followed by SYRIZA with 28%.
Civil servants and private sector employees voted for Alexis Tsipras 37%, while 28% of civil servants and 23% of private sector employees voted for New Democracy.
SYRIZA achieved the highest penetration to the unemployed voters, with 43%, while the New Democracy got just 17%.
Alexis Tsipras achieved a sweeping victory to young people, with 38% compared to 16% of the New Democracy, 9% of Golden Dawn and the 7% that went to The River and KKE.
SYRIZA also came first in housewives with 39% selecting him and 33% giving their vote to ND.
However, the figures show that New Democracy regained the lead in pensioners, of whom 37% trusted Vangelis Meimarakis, with 34% opting for SYRIZA.