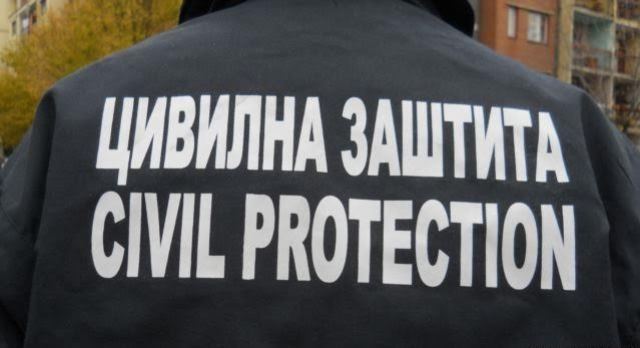 Pristina, 23 July 2015/Independent Balkan News Agency
By Elton Tota
The process of the dissolution of "Civil Protection" [illegal structure] in the north of Kosovo, is being contested by Serb representatives in the country.
Although in the talks between Kosovo and Serbia in Brussels it has been agreed for the 700 members of this formation to be integrated in the institutions of Kosovo, this agreement has not been implemented.
Leader of the Serb List, Aleksandar Jablanovic reacted against the efforts of the government of Kosovo to dissolve "Civil Protection" units, stressing that they are not illegal structures.
"The plan of the government in Pristina is a futile effort to make a less important issue a priority. This issue must be solved with a political consensus", declared the leader of the Serb List, Aleksandar Jablanovic.
Jablanovic added that civil protection acts in cases of fire, floods or maintenance of roads in winter.
Jablanovic also underlined that Civil Protection is not organized as a security structure and has never acted as such.
"The future of Civil Protection has been guaranteed by the Brussels agreement, which specifies that the members of this service will be sent to other institutions determined by the temporary authorities in Kosovo and Metohia, in order to serve to the citizens by using their experience and expertise", Jablanovic says.
As far as this issue is concerned, minister for Dialogue at the Government of the Republic of Kosovo, Edita Tahiri, said that the government of Kosovo has pledged that members from this structure will be integrated in the institutions of the country or different agencies.
"We have pledged that for a 3 year period, we will employ them, because it's impossible to employ them immediately. We are expressing our commitment for our citizens of the Serb community. We have applied the amnesty law in order to tell them that we're ready for their reintegration". Tahiri said, adding that the number of those who will be integrated in institutions will be 400.
Meanwhile, the agreement reached on March 26 of this year provides for the shutting  down of all offices, facilities and warehouses used by "Civil Protection" in the northern communes of Kosovo, inhabited by the Serb majority.
This agreement must be implemented until 1 September 2015. /ibna/