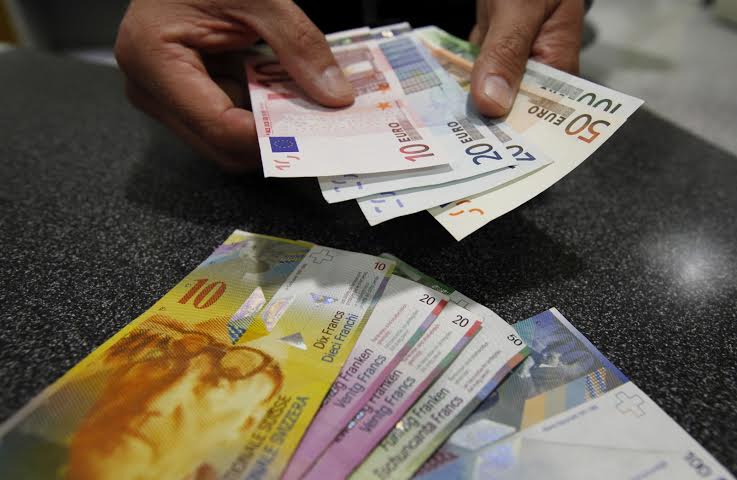 IBNA Special Report
Skopje, January 22, 2015/Independent Balkan News Agency
By Naser Pajaziti
The rising value of the Swiss franc has encouraged many citizens in the former Yugoslav Republic of Macedonia to convert their savings into Swiss franc in Euros.
But, this has not had an impact in the financial system of the state. The State Bank informed that in the general state banking system, the Swiss franc occupies 2% of  general loans. Savings in francs also occupy a small part as opposed to the ones in Euros.
Nevertheless, citizens have swarmed bureaus of exchange in order to convert their savings or money received from emigrants into francs. As it's known, the majority of Macedonian migrant workers live and work in Switzerland and the majority of them belong to the Albanian community.
Bureaus of exchange admit that there's a high demand for Euros or Macedonian denars, because the conversion of the Swiss franc generates significant profits.
"We have had high demands for the conversion of francs into Euros or in the domestic currency. This has happened since the day when the news came out. We have received information that migrants are sending their money and savings in their country and convert them into Euros. The value of francs and Euros is now almost the same with a slight difference. 10 thousand saved francs generate a profit of 1900 Euros now if converted", says Agim S, from the "Dollars" exchange bureau in Skopje.
Elmi Aziri, expert for economic affairs and university professor told IBNA that the change in the value of franc has not had that much of a big impact in FYR Macedonia, as it did with several countries of the region.
"There wasn't that much of an impact here, because our citizens and companies do not use Swiss francs for their activities and don't have loans in this currency. As we know, the Swiss franc has not a big impact in banking activities in the country and its presence has been around 2% in the past 10 years", says Aziri from the Southeast European University in Tetovo.
As far as savings in francs are concerned, the State Bank has stressed that the majority of these savings are individual and they occupy around 1,2% of the general value of savings. But, citizens say that they have converted every saving that they have in francs into Euros. "I had an amount of savings in francs and I converted them into Euros. Also, my relatives who work in Switzerland are interested on converting to this currency thanks to the big profits. We hope that these changes will not have a negative impact in the future", says Marta L, a business woman from Skopje.
The state owned bank has declared that it's closely following the situation in relation to the movement of the Swiss franc. /ibna/