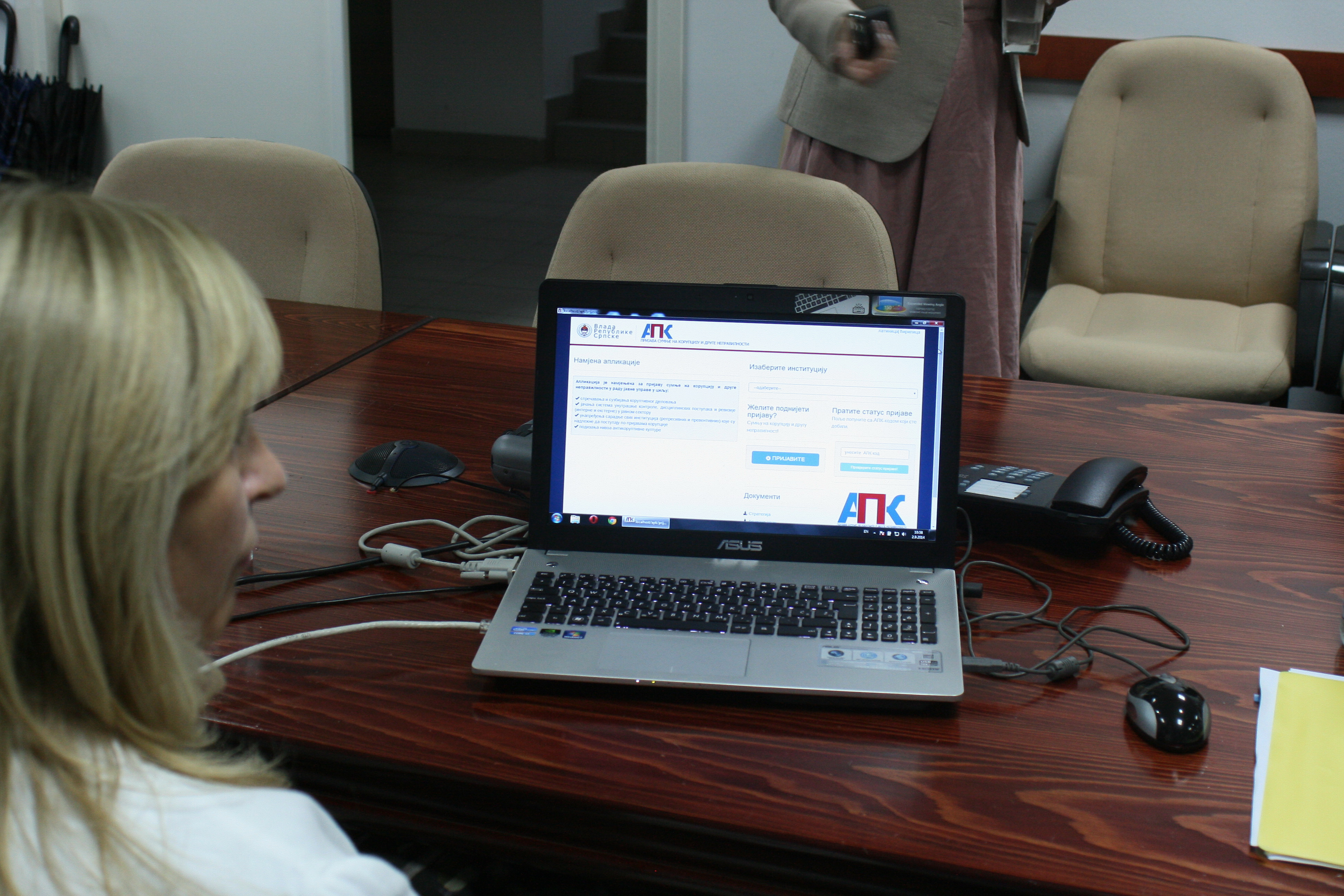 By Mladen Dragojlovic – Banja Luka
The government of BiH entity Republic of Srpska decided to increase efforts on the fight against corruption in public institutions in order to bring back the confidence of citizens.
The first step in this job is the creation of an internet application, which enables everybody who have information or was victim of corruption to report such case. Relevant officers will take the report and investigate whether it is real or not.
One of the makers of this application, Divna Lovric Bojanic, said on press conference that its purpose is to encourage citizens to report such cases and take active role in the fight against corruption and other irregularities in the work of public institutions.
"Once the application is submitted, anonymously or with reference to an identity, it is necessary to write the code that can later be used for tracking of the case and find out it has been resolved, in process or discarded. The uniqueness of this system is that it is interactive, which means that the officer who processed the application can ask for answers or additional documentation from the applicant through this site", said Lovric Bojanic.
She added that this system is, for now, unique in BiH and that she does not have information whether the other entity, Federation BiH, or BiH as a state, will introduce a similar system and join RS government in the battle against corruption.
It is a political question, but it will be good to have this on a state-wide level in order to link all similar systems in one network, said Lovric Bojanic for IBNA.
Banja Luka citizen, Dragan Todorovic, said for IBNA that this application is very good for citizens, who are victims of irregularities in public institutions but are also afraid to report their problem.
"If it was necessary I would use that application to report the problem. But, I would give my name and other personal information. Corruption in all levels is so wide that today normal citizen can't get even medical help without paying something to the doctors. Also, there is a lot of corruption in other fields like police work, education etc, said Todorovic.