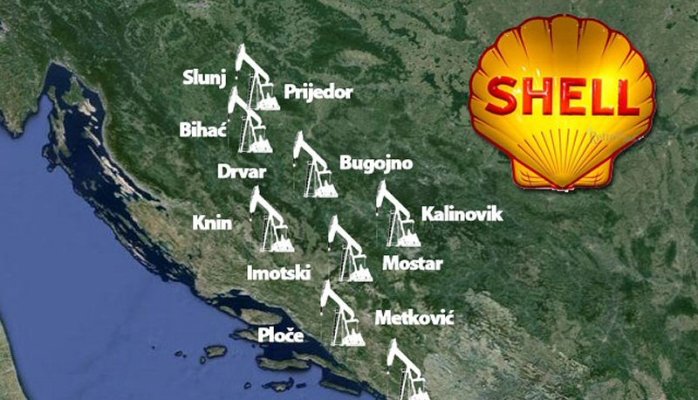 Sarajevo, July 1, 2015/ Independent Balkan News Agency
By Mladen Dragojlovic
Concerned about oil and natural gas explorations and the influence on nature resources in BiH, eleven civic associations from the whole country established on Wednesday a coalition with the aim to be actively involved in monitoring the governments and oil companies in exploration and exploitation of oil resources in the state.
As it was announced from this Coalition, activists will exert pressure on the responsible authorities in order to ensure that these activities will be conducted according to high standards of environmental protection and local residents.
"We want to be a link between citizens and government, and will try to reduce the dangers that these projects carry. Also, we will help the public to obtain timely and accurate information on the activities in their vicinity", announced the Coalition.
In RS, explorations have already begun and the first results said that there is some oil reserves in the area of Posavina, on the north of the country. Joint company, Jadran Naftagas, which have concession on exploration, is mostly owned by Russian companies. In the other entity, Federation BiH, the Government negotiates about concession with SHELL Company. The Coalition believes that SHELL Company signed a Memorandum of understanding with the Government, in a not so transparent manner, despite the fact that there were other companies which offered better conditions.
"It is significant that our first request for access to information was rejected by the RS Ministry of Industry, Energy and Mining. We were looking for basic information about the project, including a feasibility study, in order to know the truth about the benefits which the representatives of the RS authorities were explaining for a long time.  Also, we want to have a better picture of the potential risks but it seems that we will see the same old story – as the project is bigger and more dangerous, there is less transparency", said to the media Igor Kalaba, member of Centre for Environment BiH.
His colleague from Association Eko Team Sarajevo, Maja Bradaric, warned that the regions where, according to unofficial information, research of oil will be conducted, are areas of big natural importance.
"Since most of the sites belong to the Dinaric karst, we have to be especially careful because it is a sensitive ecosystem, which because of such activities very easily can suffer a major disaster. Environmentalists and nature lovers for many years are struggling, so that these regions receive a high degree of protection because of their geographical features, and because they are a unique ecosystems. In this area there are a large number of endemic species whose survival is directly threatened by oil exploration", Bradaric said.
The Coalition said that accidents that occur during drilling for oil warn that these activities should be approached with the utmost precaution, planning and preparations for possible dangerous situations. The biggest effect of such events will be felt by the local communities where exploration is performed, but currently they are excluded from the discussion about these projects.