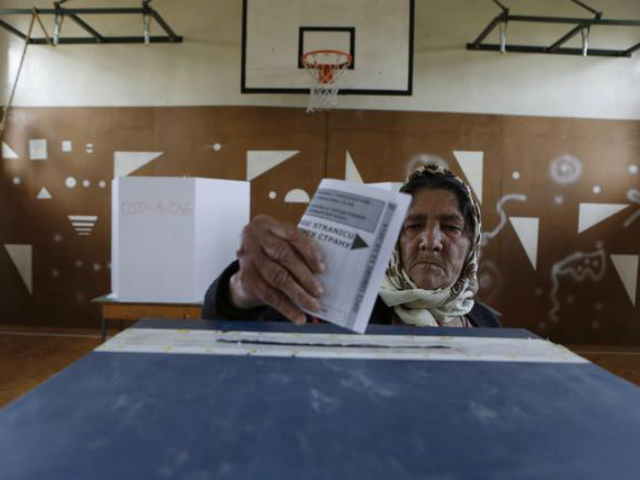 By Mladen Dragojlovic – Banja Luka
When polling stations in BiH closed on Sunday evening, nobody was able to see that it was going to be the most unpredictable elections in BiH history.
Hour by hour political parties and Central election commission published new results, which were more confusing than the previous ones. But, since in BiH Federation (F BiH) results until midnight became clear, in Republic of Srpska (RS) things were more complicated.
On the elections for the Serb member of BiH Presidency, Zeljka Cvijanovic, candidate of the coalition lead by ruling Alliance of independent social democrats and Mladen Ivanic, President of Party of democratic progress (PDP) and candidate of coalition of parties gathered in Alliance for changes lead by Serb democratic party (SDS), had a similar number of votes. At one point, that difference officially was about one hundred votes on the basis of 65 percent counted votes. As the time passed faces of political parties leaders after midnight were changed with every new information. To make things more interesting, during the night both coalitions claimed that their candidate had won the elections.
Elections for RS president were also "dead heat" between candidates of same coalitions, Milorad Dodik, actual president of RS, who is the leader of ruling Alliance of Independent Social Democrats and candidate of coalition lead by SDS, Ognjen Tadic, vice president of SDS. Similarly as on the elections for the presidency both sides declared victory.
This "election mystery" in RS was partially solved by Central election commission at Monday afternoon when members of this commission published incomplete and unofficial results of the elections. According to those results, Mladen Ivanic became new member of BiH Presidency and Milorad Dodik won the second mandate as RS President.
"I have to emphasize that these are incomplete and unofficial results from over 90 percent of the polling stations. This results can be changed, but not dramatically, after we count 100 percent of votes, said president of Commission", Stjepan Mikic.
Situation in BiH Federation was more clear and new/old Bosniak muslim member of BiH Presidency became Bakir Izetbegovic, vice president of the mostly muslim party of Democratic action (SDA) and Croat member became Dragan Covic, president of the biggest Croat party in BiH, Croatian democratic community (HDZ).
Citizens also vote for members of BiH state and entities parliaments, and parliaments in cantons but results will be published later. Foreign observers who visited several parties during election night said to journalists that elections in BiH are among the most complicated in the world. Analyst agree that it is unusual situation that RS president comes from one and BiH Presidency member comes from another party.
EU special representative in BiH, Peter Sorrensen, told to media that his message to elected officials is that they must respect the honor given to them by citizens.
"They must fulfill their task and make possible that BiH is set on the path towards EU accession. These elections are not for them, but for citizens who voted for them", said Sorrensen.
He emphasized that BiH is the only country in region which is lagging on the path to EU.