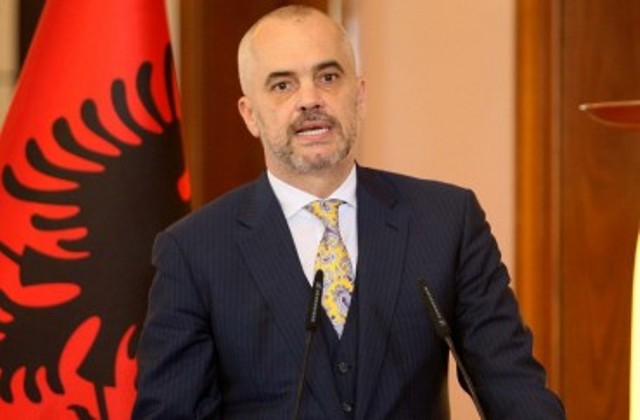 Vlora, November 28, 2014/Independent Balkan News Agency
Albanian PM, Edi Rama, declared today from the city of Vlora that police today launches a transformed service for the citizens.
During the inauguration of the "One Stop Shop" at the Police of Vlora, the head of the government said that more quality services are offered now.
"Every citizen who needs police, doesn't need to go through many instances. Today, we have prepared a direct service for the citizens, starting from me as PM and every minister, who will open his online service box. The service box at the PM's page and in the official page of every minister, will offer a possibility to every citizen of this country to complain about the delays of receiving services. We know very well that corruption is a monster with hundreds of faces, but we know that its face lies behind the delays in receiving services", said Rama.
The PM said that this way, causes for delays will be discovered and any case where those who cause the delays have no objective reason, but only corruptive reasons.
According to him, the real fight against corruption is the fight for the modernization of the system, by informing every system that there will be a unique case number, which will lead to the solution of the problem.
On his part, minister of Interior, Saimir Tahiri declared that this one stop shows guarantees timely and quality services, which offers a better citizen perception in police.
The minister said that there's still work to do in order to change the perception of the citizens for police, while adding that solid bridges of cooperation must be built with the citizens. /ibna/